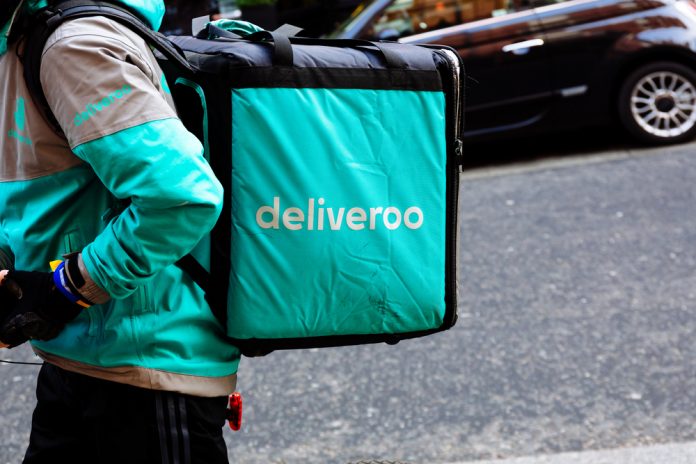 Deliveroo has said that orders surged by 114% to 71 million between January and March this year.
The chief executive, Will Shu, has said that there still remains a lot to be done.
Last week, many Deliveroo drivers protested and called for better pay and employment rights.
This morning, shares were down 1.5% this morning at 266p. This is 30% lower than floatation price.
Commenting on the rise in orders, Shu said:
"We are delighted with the Deliveroo Q1 results. Demand has been strong in both the UK&I and International markets driven by record new consumer growth and sustained engagement from our existing consumers. This is our fourth consecutive quarter of accelerating growth, but we are mindful of the uncertain impact of the lifting of COVID-19 restrictions.
So while we are confident that our value proposition will continue to attract consumers, restaurants, grocers and riders throughout 2021, we are taking a prudent approach to our full year guidance."
He added that there is still much to be done to "prove" themselves to the market.
"We have a lot of work ahead of us to both grow the business over the long term, and to prove ourselves to the markets. It is day one of doing that."