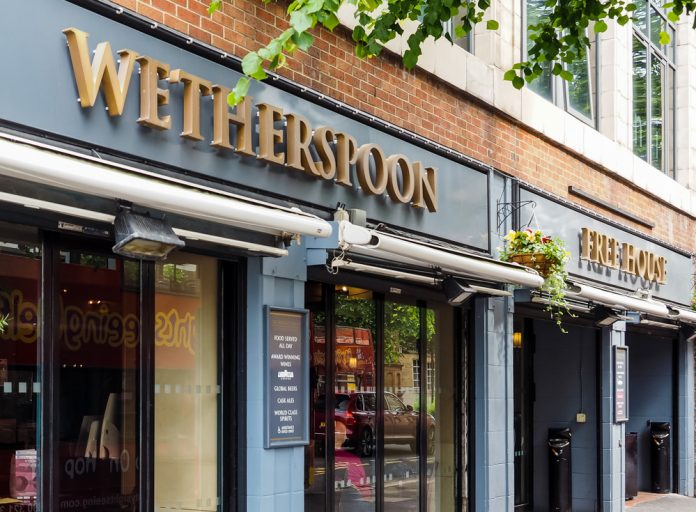 Wetherspoons has reported a decline in sales, despite restrictions easing.
Between 12 April and 16 May, when only outdoor trading was permitted, like-for-like bar and food sales were down 49%.
Like-for-like sales from 17 May to 4 July, when pubs were fully open, were down 14.6%. Of the group's 860 pubs, 850 are open, with the closed pubs being located by airports.
On July 4, Wetherspoons had a net debt of £865m.
"The company continues to expect to make a loss for the year ending 25 July 2021," said the group's chairman, Tim Martin.
"In a trading update of 19 January 2021 (please see link: Further Covid-19 Update, Equity Placing ), the company's principal 'scenario' estimated sales in the financial year starting 26 July 2021 to be in line with financial year 2019, which remains our current best estimate, on the basis that restrictions are ended, as the government currently intends."