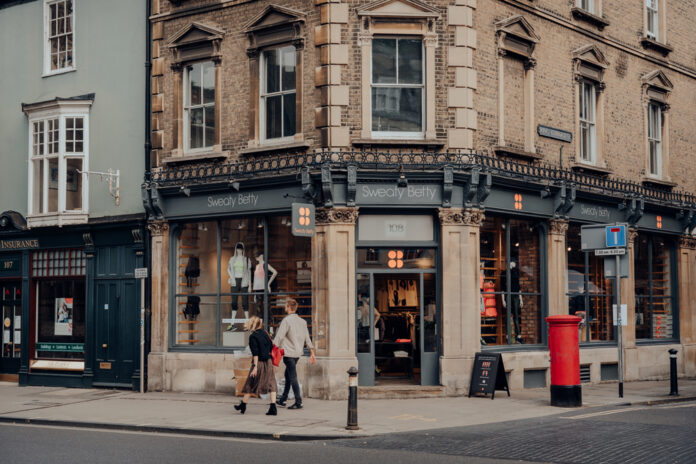 The upmarket sports clothing retailer, Sweaty Betty, has been sold to US-based Wolverine Worldwide for almost £300m.
The retailer was founded in 1998 with the first store opening in Notting Hill by husband and wife Tamara and Simon Hill-Norton.
Julia Straus, who is the chief executive, will stay on at Sweaty Betty after the sale.
Sweaty Betty has 65 shops across the UK as well as stores in Hong Kong.
"Sweaty Betty's expertise and focus on apparel, female consumers, and best-in-class digital execution has proven to be a winning combination," said Brendan Hoffman, president of Wolverine Worldwide.
"We are excited to support the brand's continued growth while learning from its digital-first mindset and leveraging that strength across our portfolio," he continued.
Tamara and Simon Hill-Norton said: "We've seen phenomenal growth at Sweaty Betty in the last few years, and we're now delighted to have found the right partner in Wolverine Worldwide to accelerate the next phase of the journey."
"We founded Sweaty Betty in 1998 with the purpose to empower women through fitness, and today we are delighted to have found the right partner in Wolverine Worldwide, a company that is perfectly positioned to support the acceleration of our mission."