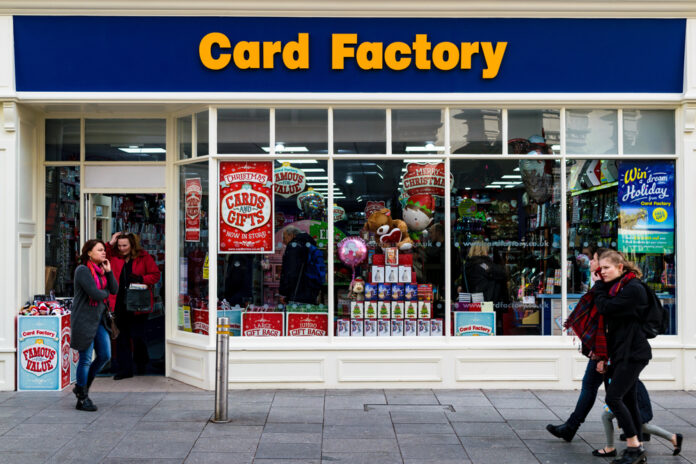 Card Factory remains in the red despite posting a surge in H1 revenues.
Revenue at the company jumped by 16.3% year on year to £116.9m. However, the group still has net debt of almost £100m.
"The delivery of the growth strategy set out in July 2020 – and the broader retail environment itself – has obviously been impacted by Covid-19," said Darcy Willson-Rymer, Card Factory boss.
"However, it is clear that the right way forward is to transition Card Factory from being a store led card retailer into a market-leading, omni-channel retailer of cards and gifts."
The remains positive about the remainder of the year despite supply chain disruption and staff shortages.
In the year to date, the Card Factory share price has increased by 51.13%