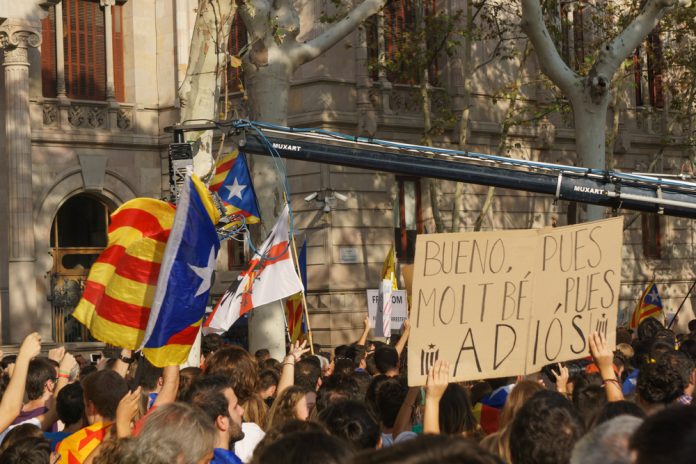 Spanish stock markets jumped at market open on Monday, after Catalonia's leader failed to declare formal independence from Spain.
Catalonia's leader Carles Puigdemont made a symbolic declaration on Tuesday night but stopped short of declaring Catalonia fully independent. This unexpected move boosted banking shares and alleviated fears of a constitutional crisis in Spain, which could negatively affect the country's recent economic progress.
Spain's benchmark IBEX index outperformed other European indexes on Monday, rising 1.5 percent in the wake of the referendum. However Nigel Green, founder and CEO of deVere Group, warns that the aftermath of geopolitical events of this magnitude have the potential to influence capital markets.
"In the short term there will be ongoing and increasing uncertainty which is likely to create turbulence in the domestic and regional financial markets.  In the longer term, if Catalonia splits, Spain's economy – Europe's fourth largest – could lose 20 per cent of its revenue.  Plus the process could adversely affect investment into both Spain and Catalonia."
He continues: "The Catalonia independence crisis could push Spain's recent economic progress back. This would inevitably weaken the wider eurozone's economic stability by pushing the bloc into another era of grinding uncertainty."