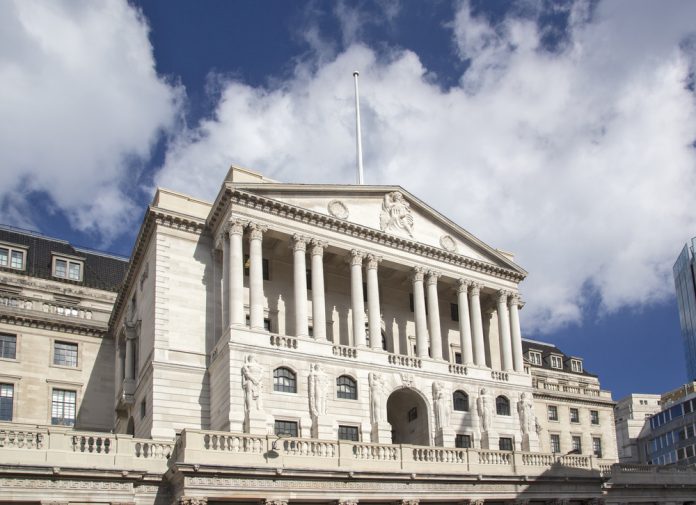 The Bank of England have voted for the first time in a decade to raise interest rates, from 0.25% to 0.5%. The MPC voted for this by a majority of 7 to 2, rather than the expected 6 to 3.
In the initial reaction to announcement, the pound fell by over 60 points against the dollar and the FTSE 100 rallied over 7540.
In the Bank of England's announcement they commented on the health of the overall UK economy going forward. They noted that business investment is being negatively impacted by the uncertainty surrounding Brexit, despite signs of continued growth.
Further to this, they underlined that the impact of rising import prices is having on inflation is expected to reduce over the coming years. The release also states that they expect consumption to continue to be sluggish, before rising in line with household incomes.
Maike Currie, investment director for Personal Investing at Fidelity International, commented on the rate rise, addressing the effect of the rise on savers, retirees, borrowers and mortgage holders, millennials, investments and property.
Currie states that savers "will finally have something to cheer about", but also warned to not expect returns on cash savings to outstrip rising prices "with inflation hitting a five-year high of 3%, cash savings which offer a return that beats rising prices, remain scarce"
"Today's announcement spells bad news for all borrowers," Currie continued as the rate hike is only likely to worsen already growing concerns about the UK household debt crisis as they will see mortgage repayments rise. Whilst the majority of mortgages currently being repaid are on fixed rates there are still 40% of households that will be hit by the rise in cost. Those also attempting to get a foot on the housing ladder will also face similar struggles.
In contrast investors that are "exposed to cyclical sectors of the economy, in particular banks" should take the hike as good news "as rising rates gives them greater potential to make money on the difference between the rates on the loans they make and the interest they pay on deposits."
Currie finally notes that there may be the risk that the UK property market may go into temporary hibernation in the coming periods.
Finally, in the press release, it was confirmed that "any future increases in Bank Rate would be expected to be at a gradual pace and to a limited extent," and that the future forecasts that return inflation to its target are based upon two more interest rate increases.