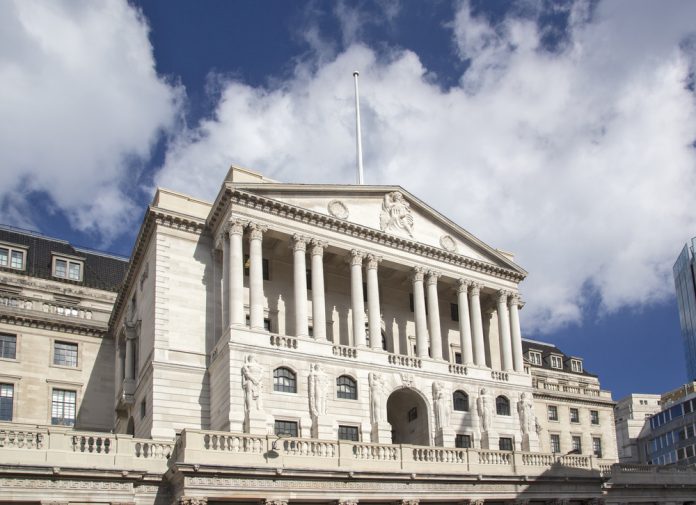 The latest economic PMI and housing figures revealed the British economy to be more resilient than expected, ahead of the Bank of England (BoE) monetary decision.
IHS Markit's purchasing managers' index (PMI) for the construction industry grew to 50.8 in October, up from 48.1 in September and ahead of expectations of a contract at 48.0.
Tim Moore, associate director at IHS Markit, linked the growth to the housing sector.
"Greater house building was the sole bright spot in an otherwise difficult month for the construction sector," he commented.
"Sustained declines in civil engineering and commercial activity meant that large areas of the building industry have become stuck in a rut.
"Reduced tender opportunities and fragile demand are placing a dark cloud over the near-term outlook. October survey data indicated that UK construction companies are now the least confident about their forthcoming workloads since December 2012. Staff recruitment has also begun to tail off as construction companies head into the winter with heightened concern about demand conditions."
Nevertheless, the retail sector continued to feel Brexit-related headwinds, as consumer worries about inflation and stagnating wages contributed to a slump in sales.
Official figures from the ONS revealed that goods bought by consumers fell 0.8 percent in September, marking a slow period of slow growth for retailers, as Christmas approaches.
Brexit and UK businesses
The data comes ahead of the highly anticipated Bank Of England meeting on Thursday, in which the central bank will take a decision on whether to raise interest rates, which alongside Brexit uncertainty could prove detrimental for smaller businesses in the UK.
Commenting on the impact of Brexit on UK businesses, Anil Stocker, CEO and founder of MarketInvoice, which has recently entered the business loans market, said:
"Brexit has the potential to be very bad for small businesses, there's a lot of uncertainty. The politicians don't seem to know what they are doing, and uncertainties for business are never good."
He added: "The raising of interest rates could also be adverse for business owners. We would like to see more of a concrete plan regarding Brexit so businesses can plan better.
MarketInvoice is an online peer-to-peer invoice lending platform, which has lent more then £1 million to small businesses across the U.K since its conception.
A recent study by the Competition and Markets Authority revealed that the corporate lending market in the U.K is very much still dominated by larger banks, with just four banks accounting for 90 percent of loans.
With smaller businesses increasingly feeling the strain of economic uncertainty and seeing the necessity for more comprehensive financial planning, start-up's are increasingly competing for a portion of the loan market.
The BoE is expected to unveil its first interest rate hike in a decade this week, to stimulate the economy in the aftermath of Brexit.