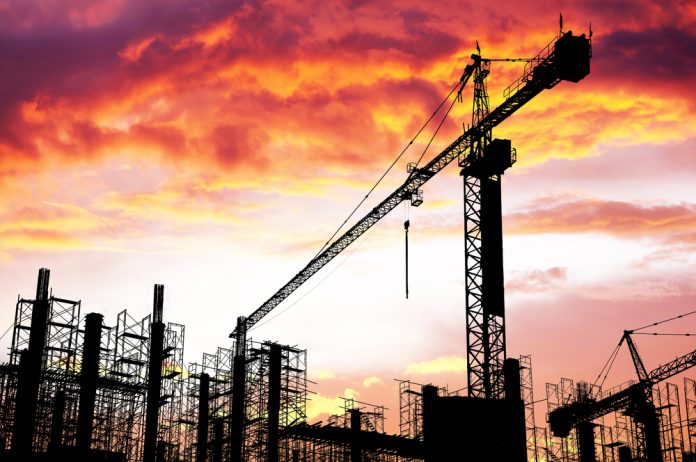 UK construction growth figures remained at 52.5 percent in May, according to the latest purchasing managers' index (PMI) from IHS Markit.
The construction sector continued to demonstrate minimal improvement, with collated data revealing a fall in new order books for the month, alongside a fall in optimism about potential growth.
Despite a short-lived boost from better weather conditions, the UK construction sector is also facing pressure from the collapse of the high street, prompting a lack of demand from retailers.
Sam Teague, economist at IHS Markit, commented: "The May PMI data signalled an unchanged pace of activity growth across the UK's construction sector since April's somewhat underwhelming rebound, yet nevertheless indicating a recovery in the second quarter after the contraction seen at the start of the year.
"However, activity in May was once again buoyed by some firms still catching up from disruptions caused by the unusually poor weather conditions in March, and a renewed drop in new work hinted that the recovery could prove short-lived."
The figures follow the most recent collapse of construction firm Crummock, leading to the loss of almost 300 jobs for the sector.
Crumock could not withstand the pressure of a fall in turnover and increasing price competition over the course of the last year.
This, alongside delayed contract completion contributed to significant trading losses and severe cash flow shortages for the Bonnyrigg-based company.
2018 has proven a difficult year for the construction sector, having commenced with the collapse of Carillion back in January.