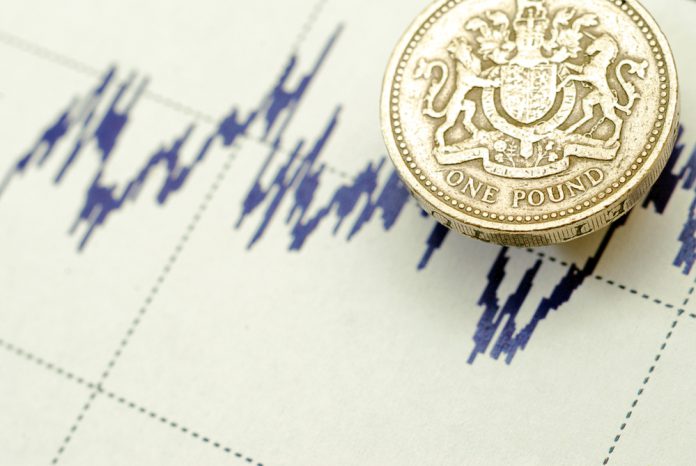 The pound sterling rallied on Wednesday following Brexit comments from UK and EU officials.
Following comments from Brexit secretary Dominic Raab and EU's chief negotiator, Michel Barnier, the pound rose over one percent against the dollar and was up 0.99 percent against the euro to €1.1118.
Speaking to the Lords EU committee on Wednesday, Raab said he was "confident a deal is within our sights".
"We're bringing ambition, pragmatism, energy and if, and I expect it will be, and if it is matched, we get a deal."
"I think it is important as we enter the final phase of the negotiations in the lead up to the October council – and the possibility that it may creep beyond that – we want to see some renewed energy," he said.
"We're bringing the ambition and the substance of our white paper on the future relationship and also I think some pragmatism to try and go the extra mile to get the deal that I think is in both sides interests. We need that to be matched obviously, it's a negotiation," the Brexit secretary added.
Meanwhile, Barnier said that the EU is "prepared to offer a partnership with Britain such as has never been with any other third country".
Connor Campbell, a financial analyst at Spreadex said: "That kind of bullishness has been in short supply of late – if it has ever been there at all – and had a hugely rejuvenating effect on the pound."
The pound sterling had tumbled in recent weeks after senior ministers warned that the UK was at risk of leaving the bloc without a deal.
Last week, the health secretary revealed plans to set aside six weeks' worth of vital medicines to avoid supply disruptions in the event of a no-deal Brexit.
Matt Hancock wrote to healthcare providers saying the government would "ensure the UK has an additional six weeks' supply of medicines in case imports from the EU through certain routes are affected".