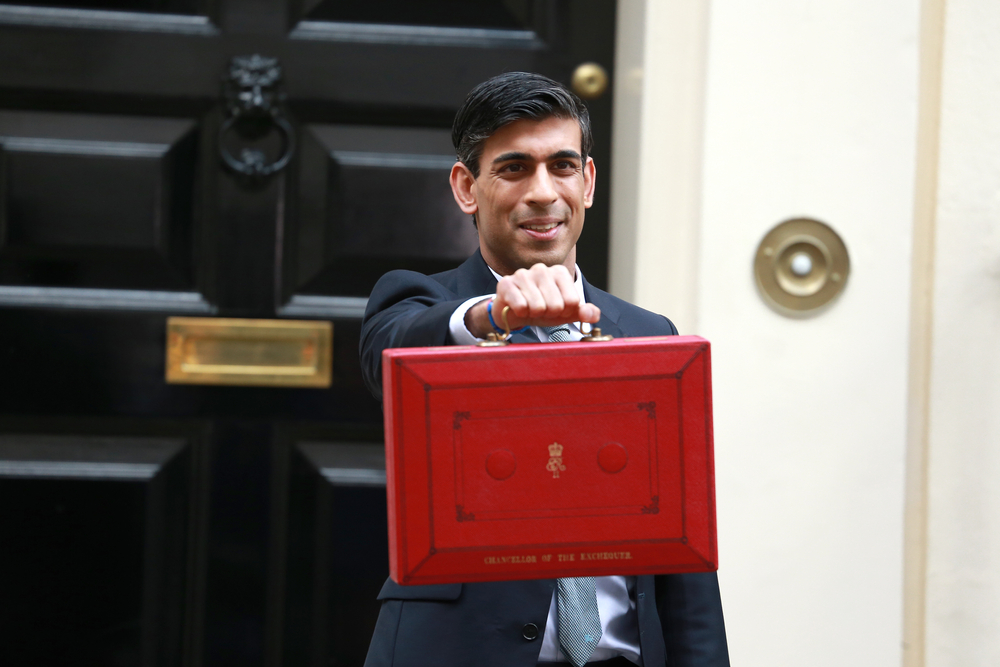 Today the Chancellor of the Exchequer, Rishi Sunak, delivered another one of his popular budget announcements, all of which have so far left the public feeling more at ease. His latest scheme, the Winter Economy Plan, has so far done much the same.
Between the Job Support Scheme, and additional loan and VAT relief, the Chancellor essentially repackaged the previous, generous support package, with the caveat that financial aid for workers – under the new scheme – would be given to workers in 'viable jobs'. These jobs, he stated, are those in which staff are working at least a third of their regular hours, and getting paid for such, while the government subsides the remainder of their wages. Essentially – slowly but tentatively removing the furlough stabilisers.
While likely to prove popular with a lot of the general public, some investors likely saw the move as either premature, too generous and signalling the likelihood of further restrictions in the future (which would legitimise the generous Job Support Scheme). With this, the FTSE 100 fell by 1.25%, cancelling out Wednesday's gains.
Meanwhile, and to the contrary; investment strategists, start-up experts and currency analysts have contacted the Investment Observer to tell us of their approval for the new measures announced by Mr Sunak.
Government policy to reduce uncertainty and joblessness
Speaking on the 'surprising resilient' employment data, Nutmeg's Director of Investment Strategy, Brad Holland, told us that government policy is helping to restore confidence:
"Labour market recoveries are critical to our global – as well as our UK – view. Given better recent news on this front, ongoing government policy support for economies and less uncertainty around the way governments will respond to further Covid flareups, we have increased customer equity exposure back to their long-term normal levels."
On the other hand, the company is still uneasy about Brexit – in fact more so than the Covid situation: "However, we remain underweight in the UK, albeit less so than previously. The unknown Brexit outcome remains the key reason for this underweight UK position."
Sunak saves small businesses but needs committed investment in start-ups
According to the start-up-focused CEO of IW Capital, Luke Davis, the new measures implemented by the Chancellor are a welcome sight, but more could be done to create new jobs, by offering more dedicated to start-ups – for instance by extending the SEIS and EIS schemes. Davis comments:
"These measures will be a relief to many businesses and especially small businesses that have struggled in the past six months to continue trading. The last thing any business founder wants to do is close their doors or make workers redundant and so continued support will undoubtedly be welcomed."
"There is, however, another way to combat unemployment that has so far been largely glossed over. For those businesses who have pivoted or adapted quickly, or that offer services that cater to our new way of living and working there are significant opportunities for growth. This more often than not leads to more employment, especially in the SME sector."
Winter Economy Plan welcome sight but doesn't temper poor investor sentiment
According to HYCM's Chief Currency Analyst, Giles Coghlan, whatever positivity today's announcement sparked is likely to be short-lived, and instead Mr Coghlan predicts investors will retreat towards safe haven assets and cash savings in order to hedge against prevailing uncertainty. He also reiterated others' Brexit concerns, and expects the pound to weaken alongside a rise in demand for gold. On the ongoing uneasiness, he comments:
"Today's announcement also shows the government is in a precarious position. Rather than focus on the long-term, it is clearly fire-fighting the immediate dangers of the crisis. Importantly there is no telling what else will be required to bring about a post-pandemic recovery if COVID cases do not drop. Just how deep are the treasury's coffers? Can any more relief be offered? Will an effective vaccine be released before the end of the year? Only time will tell."
"The timing is not ideal. Last week, the Bank of England hinted that negative interest rates could be introduced as early as Q1 2021. Add to the mix the rising possibility of a no-deal Brexit, and it suddenly becomes clear that choppy waters lie ahead for investors in the UK."
He states that the challenge remains the same: investor confidence must be maintained in order to promote growth and productivity.
Chancellor offers great life support, but investing in safe working solutions is the key
According to Derek Ray-Hill, the Managing Director of a venture trying to get people back to work, called Cities Restart, the Chancellor is doing a great job of keeping ailing businesses afloat and supporting workers. However, Mr Ray-Hill thinks the key to long-term success is to find a way of restarting economic activity safely, and that our efforts ought to be focused on investing in ways to make this possible. Speaking on the so-far bottomless bag of public resources, Mr Ray-Hill comments:
"If we keep investing in restarting more activity safely, then that money goes a lot further than these emergency measures. We must find more ways to get back to work safely. And spending our dwindling public finances on emergency measures rather than making more activities safe and secure is a downward spiral. Eventually we either have a moon shot or miracle vaccine, or we run out of money."
What are the experts calling for?
Being over-simplistic, all respondents feel that the new measures brought in by Mr Sunak represent a positive but of fire-dousing: short term support to immediate conundrums.
What is now being called for is the government to act in a more proactive way. Improving sentiment by setting out a clear course and contingencies for Brexit and its intentions for further Covid constrictions. Further, they want the Chancellor to not just passively respond to dilemmas, but pre-empt issues and increase optimism by investing in the next wave of safe, ambitious start-ups, born and bred for the 'new normal'.