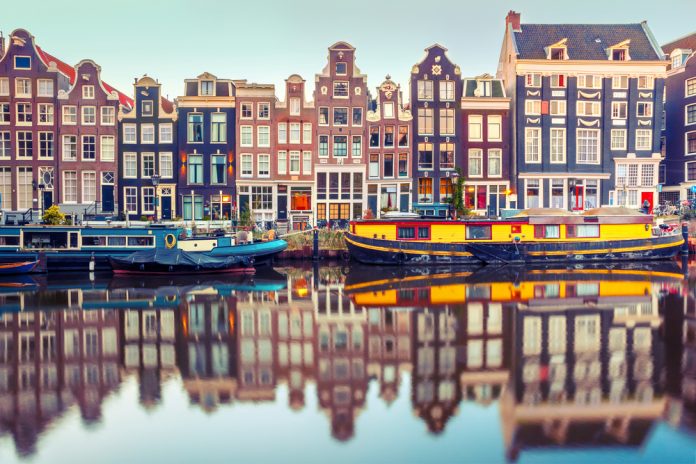 Eurostar is launching a new route from London to Amsterdam, which is planned to start running on 4 April.
The new Channel tunnel train will initially run directly between the two cities and will take three hours and 41 minutes. Travellers going from Amsterdam to London will have to change at Brussels for passport control.
Tickets for the journey will go on sale from 20 February and will start at £35 one way.
Currently, the route between London and Amsterdam is one of the most popular, with over four million passengers taking flights between the two destinations.
There will be two services a day, departing at 08:31 and 17:31 respectively.
It is hoped to be a popular option compared to flying, emitting 80 percent less carbon than the equivalent plane journey.
"The launch of the London to Amsterdam service marks a historic milestone in the expansion of international high-speed rail travel, revolutionising the connection between these important destinations," said Eurostar.
The route was first announced in September 2013 but the start date has seen various delays due to issues surrounding immigration and passport controls. 
"With direct services from the UK to the Netherlands, France and Belgium, we are transforming the links between the UK and three of Europe's top trading nations," said Nicolas Petrovic, the outgoing chief executive of Eurostar.
"We will take a bit of market share from the airlines, but we will grow the market," he added.
The flight from London to Amsterdam is very popular, given the current cheap prices and quick journey time.
A spokesperson from British Airways said: "We know our customers enjoy the choice of 17 flights from London a day, with airports to suit travellers starting their journey from all across the region. And with a flight time of just 80 minutes, they'll be sampling a beer by the canals long before the train pulls in."
Going to Amsterdam for the weekend? Take a look at our alternative weekend guide here.