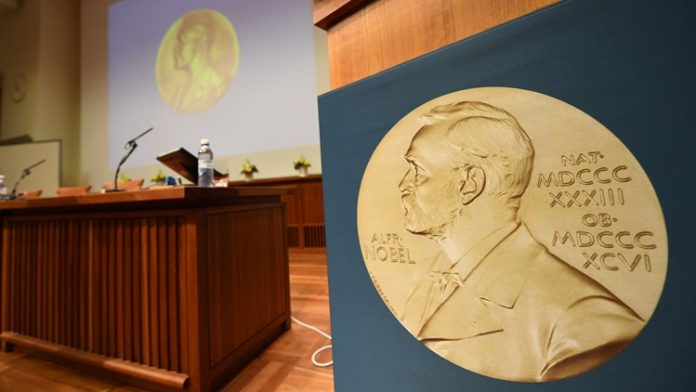 The 2018 Nobel Peace Prize has been awarded to two campaigners who have used their efforts to end sexual violence as a weapon in war.
Nadia Murad and Denis Mukwege were described "crucial" in the fight against sexual violence in conflict.
Murad is a Yazidi woman who was captured by Isis and constantly raped and subjected to other abuses. Mukwege is a Congolese doctor who has been "the foremost, most unifying symbol both nationally and internationally of the struggle to end sexual violence in war and armed conflict".
Mukwege and his colleagues in Congo have treated an estimated 30,000 rape victims and have developed expertise in the treatment of serious sexual injuries.
"They have both put their own personal security at risk by courageously combatting war crimes and securing justice for victims," said the committee, who added they had been unable to contact the pair to inform them.
The International Campaign to Abolish Nuclear Weapons (ICAN), who won the prize in 2017, congratulated Murad and Mukwege and said in a statement:
"Both laureates thoroughly deserve this honour through their incredible work to address sexual violence in conflict, and we look forward to working with them as Nobel laureates dedicated to a peaceful world safe from both the threats of nuclear weapons and the use of sexual violence in war, both fundamental violations of international law. The Nobel Committee has rightly chosen to highlight the role of women this year in giving the award to Nadia and Denis, and it is great to see women like Nadia leading on this issue just as they do in the disarmament movement."
"Dr Denis Mukwege and Nadia Murad have been given a great platform by recognising the importance of preventing sexual violence against women, as ICAN found the year since winning the Nobel to be a watershed one for nuclear disarmament thanks to the doors the Nobel Peace Prize opened and the focus it gave to our important issue. We found that when we act together in shared humanity, the human race is an unstoppable force for good and we look forward to being part of that journey with Denis and Nadia."
Over 300 people and organisations were nominated for the award this year.