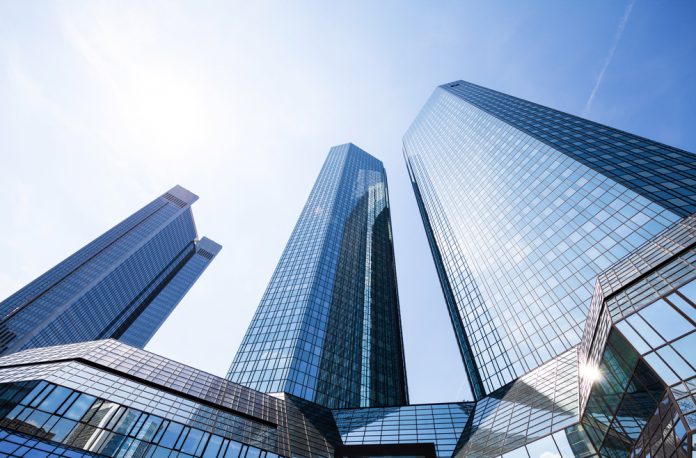 The German lender Deutsche Bank (BIT:DBK) has unexpectantly reported a profit in the third quarter of €256m (£229m), compared with a loss of more than €6bn in the same period last year.
This surprise profit beat analysts' estimates and helping to alleviate concerns over its litigation issues following concerns over the strength of Germany's biggest bank since US authorities suggested it pay a $14 billion fine (£11.6bn) to settle civil claims over its handling of mortgage-backed securities that contributed to the 2008 financial crisis.
Peter Hahn, a professor at the London Institute of Banking and Finance, said: "Deutsche has done better than anticipated, but that was against very low expectations, which has really been the banking story so far this quarter."
Since the fine, Deutsche Bank chief executive John Cryan, has been freezing dividend payments, cutting risky assets and cutting about 9,000 staff to boost capital levels as part of the restructuring plan announced last year.
"The bank is working hard on achieving a resolution of this issue as soon as possible" he said.
Deutsche Bank's unexpected profit surprised analysts and the International Monetary Fund after it described the bank as "the biggest risk to the global banking system".
The German lender has said that although the "tough interest rate environment" and "unsettling effect" of negotiations with US authorities had been felt, it is confident that the situation has largely stabilised. Read the full statement here. 
"These are good overall results but they are lacking strategic information," said Jerome Legras, an investor at Axiom Alternative Investments. "The biggest positive is probably that costs were sharply below expectations. Let's hope it's sustainable."
Despite profit, financial markets and politicians will continue to closely watch the fortunes of Germany's biggest lender as it goes through a painful restructuring and deals with the fallout of the financial crisis.
Since the troubles seen at the German bank, prominent German business leaders have announced their support for the troubled bank seeing shares rise earlier this month.