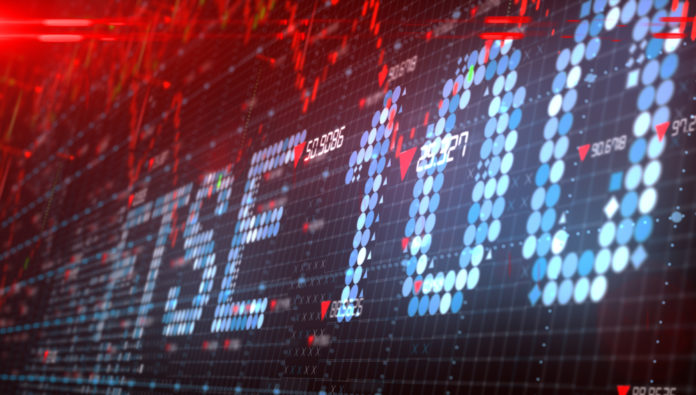 The FTSE 100 index bounced ahead of other Western equities on Tuesday, rallying 1.32% or 80 points to a three-week high of 6,105 points.
These notable gains by the FTSE were led by mining majors posting considerable price rises. Rio Tinto (LON:RIO) spearheaded the charge with a 2.70% rally, up to 5,135.00p per share. They were followed for a second consecutive day by Glencore (LON:GLEN), up 2.42%; BHP (LON:BHP), up 1.85%; and Anglo American (LON:AAL), up 1.54%.
Continuing what might be termed either a price fluctuation or correction, Fresnillo (LON:FRES) was once again the odd one out. Having spent the year-to-date rallying consistently until the end of July, the bluechip mining stock has fluctuated, falling 6.14% on Monday and 0.58% during Tuesday trading, down to 1,296.00p.
Elsewhere on the FTSE, oil stocks posted more modest but significant gains, with BP and Shell up 0.4% and 1.1% respectively.
Similarly, Ocado resumed its formidable 2020, with a 50% rise in third quarter sales and a 10% rise in weekly orders leading a 9.27% share price jump – which pushed it to a fresh high, ahead of its 2,520 peak set last month.
These impressive gains across the index meant that despite the pound rising 0.2% against the dollar and 0.4% against the euro, the FTSE still had the requisite traction to leave its Western equities counterparts in the dust. The CAC claimed the number two spot, up 0.32%; while the Dow Jones posted a sedate open, up 0.26%; and the DAX lagged behind, up 0.18%.
Commenting on the FTSE rally and investors' expedient choice to chase short-term optimism over prudence, Spreadex Financial Analyst, Connor Campbell, stated:
"It took them a while, but it seems that investors decided Tuesday's Chinese data was worth celebrating after all."
"With industrial production and retail sales both beating estimates, the FTSE's commodity stocks swung into the green."
"[…] Investors clearly weren't interested in the troubling longer-term outlook for the UK jobs market, instead focusing on the short-term beats in the morning's latest report."