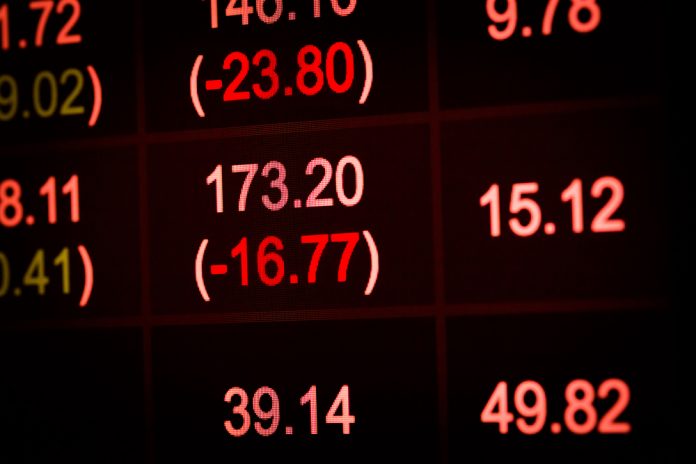 Outstripping their European counterparts, Asian markets led the global equities slump on Thursday, while the Dow Jones remained indifferent to what everyone else was up to.
Falling by 1.82%, to 23,311 points, the Hong Kong's Hang Seng claimed the top spot for biggest loser as trading came to a close, and in the process fell to a four-month nadir.
Following close behind was Shanghai's SSE Composite, falling 1.72% to 3,223 points – to their lowest level since the end of July. Somewhat less excitedly, Japan's TOPIX shed 1.08%, to fall to 1,626 points, which is a less dramatic two-week low for the index.
Elsewhere in global equities, the FTSE led the European market slide, undoing Wednesday's gains with a 1.30% dip, down to 5,822 points. This followed new support measures announced by Chancellor Rishi Sunak, which, while largely popular, likely informed UK investors that they have something to worry about.
The FTSE's European cousins posted more modest declines, with the CAC down 0.83%, to 4,762 points, and the DAX shedding 0.29%, down to 12,606.
Meanwhile, the Dow Jones was content ignoring what was going on elsewhere in global equities, and instead opted to posted a modest rally. Speaking on the US index, Spreadex Financial Analyst, Connor Campbell stated:
"After falling more than 500 points on Wednesday night, the Dow Jones took something of a breather on Thursday. It essentially spent the afternoon flat, moving between 26,750 and 26,775. But let's not get ahead of ourselves. That's still a 7-week nadir, with plenty left of the US session for the tech sector to have another value-erasing wobble."
At present, the Dow has continued its tentative, upward trajectory, now up 0.46%, to 26,886 points.