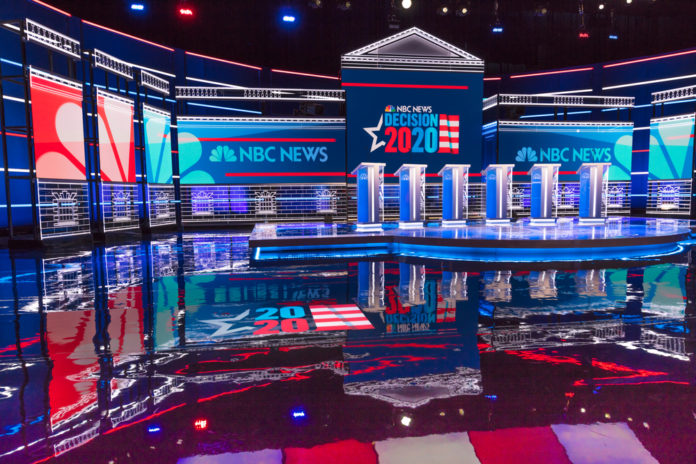 Ahead of what we should expect to be two old men verbally slam-dunking on one-another, the Dow Jones was not willing to show its hand in early trading.
With the first presidential debate taking place later in the day, the Dow Jones dipped by just over half a percent, down by 146 points to 27,437. Commenting on the non-committal opening, Spreadex Financial Analyst, Connor Campbell, said:
"Unchanged at the open, leaving yesterday's 400 point-plus rebound intact, the Dow Jones sat just under 27600 at the start of Tuesday's trading. It is going to be fascinating to see how the futures behave during the debate, and after the dust has settled on Biden v Trump 1, and whether or not it will mark a renewed focus on the election now that it sits just 5-weeks away."
Pretty much mirroring the small Dow Jones decline were Eurozone equities, with the CAC down 0.31%, to 4,828 points, and the DAX falling 0.52% to 12,804.
Similarly, in the UK, the notable gains posted by Ferguson (LON:FERG) and B&M European (LON:BME) were not enough to stop the FTSE 100 shedding 0.47%, down to the 5,899 point level witnessed last Thursday.
With perhaps a more true-to-life representation of the UK's current situation, the FTSE 250 dropped by 1.13%, to 17,173 points, having started on a positive note. This was led by Greggs dipping by a considerable 7.20%, alongside the company warning that job cuts may be on the horizon, and that tough times might persist for the 'foreseeable future'.