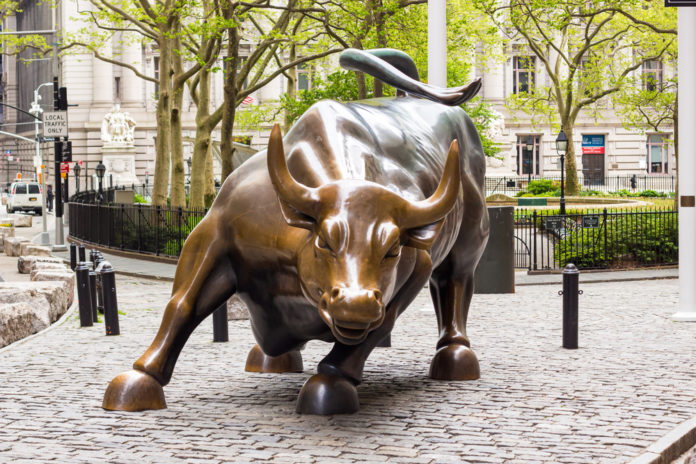 The index of the US' largest companies, the S&P 500, rose by 0.69% during early trading on Thursday, up to 3,443 points. This optimism was led by a mixture of Trump eventually settling on a stimulus pledge post-election, and Democrat candidate, Joe Biden, extending his lead in the polls.
Speaking on the positivity behind the S&P 500 rally, Chris Beauchamp, Chief Market Analyst at IG (LON:IGG), said: "Stock markets have maintained their bullish momentum, as the focus once again turns to hopes of a US stimulus package."
"A softening of Trump's tone on stimulus has allowed stock markets to keep moving higher, after a rebound in US indices yesterday that saw Tuesday's losses wiped out."
"Two things continue to drive this market higher – hopes of stimulus and a solid Biden poll lead that seems to point towards a decisive result in the elections that will, all things being equal, greatly reduce the chances of a legal challenge following the November poll."
Indeed, a recent poll has Joe Biden up by as many as fifteen points in the polls, while even Trump's favourite pollsters, Rasmussen, have given Biden a 12-point advantage over the incumbent POTUS.
National GE:
Biden 56% (+15)
Trump 41%@DataProgress, LV, 10/6https://t.co/ON60toGlLr

— Political Polls (@Politics_Polls) October 8, 2020
Further, with the VP debate having taken place last night, a sturdy performance from Kamala Harris saw her edge current VP Mike Pence in the viewers' victory polling after the debate.
Who won the Debate?

Among men:
Harris 48% (+2)
Pence 46%
.
Among women:
Harris 69% (+39)
Pence 30% @CNN, Among Debate Watchers https://t.co/k0DWSfDTQS

— Political Polls (@Politics_Polls) October 8, 2020
This leaves the Democrats in a strong position just three-and-a-half weeks out from election day, though unpredictable Trump might yet pull back ground in the two final debates.
Reacting to the news, the Nasdaq Composite joined the S&P 500 in rallying by 0.60%, to 11,433 points. Meanwhile, somewhat behind but still positive, the Dow Jones continued its Tuesday climb, up 0.32% in early trading, to 28,395 points.
Though bullish at present, Beauchamp states that equities are overlooking obvious headwinds, and may soon run out of steam: "These two factors have allowed investors to mostly ignore the ongoing rise in cases across Europe and the worsening situation in the US, which has reported its largest one-day jump in deaths in a week."
"As earnings season approaches once more, the US stock markets have managed to find their footing, although with estimates looking much stronger than at the same point in Q2 perhaps much of the good news is already in the price."