London: widely seen as the start-up capital of Europe due to its welcoming tax environment, lax regulations and passporting rights. Over 2,000 start-ups have made the city's Silicon Roundabout their home, raising €1.3 billion in the first six months of the year and attracting entrepreneurs from across the globe.
"London is the best place to start a company", said Francesca Boccolini, co-founder of Sonic Jobs, a recruitment app launched just eight months ago. Aiming to simplify recruitment in the hospitality industry, it uses a Tinder-like system to find a 'match' between employer and jobseeker.
Born in Italy, Francesca moved to London for a Masters degree at University College London and chose to stay and launch her start-up in the capital.
"There's great support and it's much easier to get funding than in Italy – plus, the market in London is bigger.
Existing businesses here are much more open to using new solutions designed by start-ups."
The Sonic Jobs app allows jobseekers to chat, call and email with potential employers, and the team are currently working on a video application process so that interviews can take place directly through the application. Most of the app's users come from abroad; usually young people who have just moved to London and are looking for jobs in the hospitality industry, before moving on to a degree or a different career.
"If you go out in London, almost everyone working in restaurants, pubs and bars are Italian. I don't know if we're just good at interacting with people, but we're definitely good at these jobs…" she said, laughing.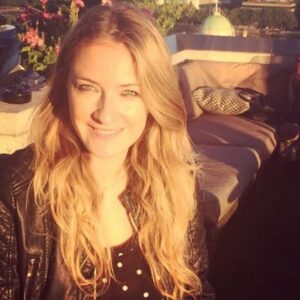 However, in the wake of Brexit, London's future as a start-up hub is uncertain. It is likely to impact all sectors, but especially the Fintech firms who rely on European passporting rights. The founder of London-based Fintech firm TransferWise tweeted in the wake of the referendum that "Ireland, Switzerland, others" had been "reaching out and tempting TransferWise to start/move operations there". He added, "Competition between states is good :)".
However, despite a large proportion of her users coming from abroad, Francesca is optimistic:
"I hope that anything that's agreed will mean there won't be restrictions on people coming to London. Foreigners are a crucial part of our business – and for the hospitality industry as a whole, actually. I can't imagine that too much will change."
During the Web Summit I also spoke to another Italian start-up founder, Elena Bellacicca. Her company, FindMyLost, is a site and app describing itself as the 'first social lost and found'. FindMyLost enables to identify the owners of lost valuables through an online platform, and facilitate their return. Unlike Francesca she started her business in Milan, which has a growing start-up sector. This decision came with its own benefits:
"As a start-up it's efficient to have an Italian office and Italian staff, where costs are low, but receive income from the UK."
"Pre-Brexit, we might have considered a move to London, but we're not looking at that now. However, we might still set up an office there if the UK market proves receptive".
In fact, the UK market is where FindMyLost is heading. Elena and her team are marketing the fully-integrated platform to British transport companies, for whom it aims to simplify the Lost and Found process.
"From a product point of view, the UK is the better market. Customer care is more of an issue and something that companies constantly want to improve in the UK – Italy isn't quite on the same level yet".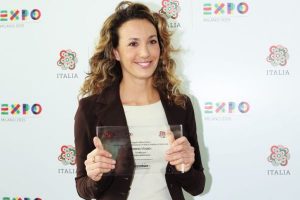 Many European cities are vying for the opportunity to take London's Start-Up Capital crown. Lisbon, where the Web Summit was held, is in the midst of an aggressive rebrand to attract start-ups but, at the moment, Berlin is likely to be London's greatest challenger. So what about Italy?
"The start-up industry in Italy is changing a lot, but London is still on a whole other level. Especially when we started, we just didn't feel it could have been possible in my beloved country!" Francesca said.
Elena agrees: "It's true that the Italian start-up sector doesn't have the same advantages the UK one has. In the UK it's less risky for investors because the government provides tax incentives".
"The system needs to change to encourage more start-ups. There really needs to be more collaboration from bigger companies, as well as the government".
Statistically, it's no wonder Italians who want to start a business often move abroad. Italy's youth unemployment rate reached 39.2 percent in July 2016, and it's estimated that there has been a 30 percent increase in Italians leaving Italy to find opportunities elsewhere in the last two years.
"In Italy, permanent contracts are hard to come by, especially straight out of university. There aren't many opportunities," Francesca admits.
"After graduating, people jump from one (usually unpaid) internship to another. They want to find a place to learn, grow and stay for a while, and in Italy unfortunately this just doesn't happen."
I can't help but ask: would Francesca ever move back?
"I would love to. I'd love to work in the start-up environment in my country and bring my business there."
She pauses before continuing, "In terms of what it takes to make a good start-up environment, Italy has it: skills, knowledge, money. But Italians are wary of uncertainty; permanent contracts are rare, so when you find a job you stay with it. People don't take risks, or have the courage to leave and start out on their own."
So, despite the advancements of cities like Berlin, Milan and Lisbon, London remains in the lead – for the time being. But if there's one thing that's clear from the astonishing rate of growth in the start-up world, technology moves fast. Post-Brexit, we need to make sure that London can keep up.