MyFriendsRoom is a brand new platform combining social networking and holiday rentals, where members can rent travel accommodation from their friends and friends of friends.
Similar to Airbnb and Homeaway, the new site offers rentals to for travellers who would like to rent somewhere more personal than a hotel or vacation rental. Unlike Airbnb however, on ThisFriendsRoom users are only able to rent from someone you know or has been recommended by a friend.
The new platform currently has 230 members and properties listed in UK, Italy, Cyprus, Spain, Portugal, Switzerland, Czech Republic, Bulgaria but hopes to have at least 15,000 listings across Europe in three years time.
Having listed on crowdfunding site, Crowdcube, this dream seems within reach. With four days still to go, MyFriendsRoom has already overfunded its £90,000 target showing promise among investors.
"Our growth projections are based on current member acquisition rates and vacation rental industry trends combined with investment in marketing and sales and web and App development" says Clare Mellor, founder and CEO who came up with the idea behind the site after she spent several years living abroad and felt that no platform existed to reach out to your contacts to stay with while travelling.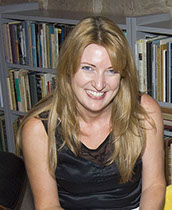 "We're planning to hire a head of marketing and sales early next year, as well as web development and customer services roles. We also plan to have micro offices across Europe."
Investments made on Crowdcube will be used to develop the marketing, sales and PR expertise required to attract more members and listings. The start-up also plans to develop an App to increase progression in the marketplace.
MyFriendsRoom hopes to be an international business with offices across Europe. By year 5 they hope to be an attractive acquisition opportunity to one of the large vacation rental groups.
For more information on their business plan and crowdfunding efforts, click here.