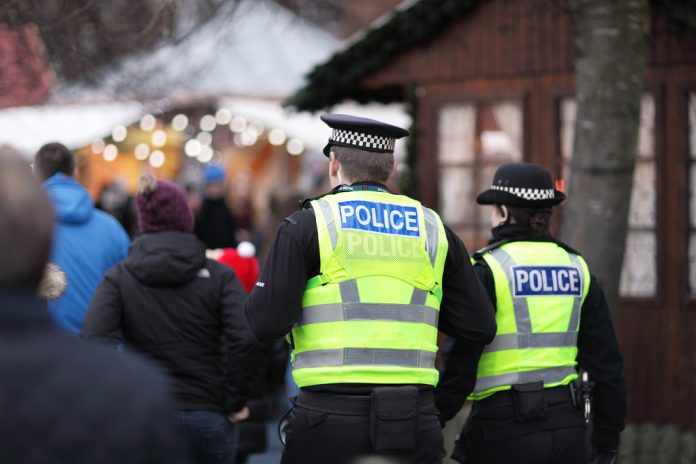 The National Police Chiefs' Council (NPCC) has revealed that Donald Trump's UK visit cost police almost £18 million.
The US President's four-day visit to the UK in July resulted in over 10,000 officers across the country worked more than 26,000 shifts across London, Edinburgh and Glasgow.
"Nearly every force supported the operation with nearly 10,000 officers deployed from all over the country, performing over 26,000 shifts," said NPCC chair Sara Thornton.
"The full cost of the operation is still being worked out but an early estimate is nearly £18 million."
Trump's visit coincided with increased calls linked to the World Cup, hot weather, and numerous events, meaning the police force was already stretched at the time.
"These demands affected local policing to differing degrees across the country with the host forces most impacted," added Thornton.
"The majority of forces had to cancel officers' rest days and extend the length of their shifts. Despite the challenges, the hard work of officers and staff made sure that the public were kept safe throughout."
Protests during the US President's visit included the appearance of a huge nappy-clad orange balloon dubbed "Trump baby". The blimp was given the all clear to fly by Sadiq Khan after a petition was signed by thousands and a crowdfunding campaign raised more than £16,000 to get the blimp off the ground.
Trump's £18 million cost for his visit is compared to the £2-4 million in security required for the Duke and Duchess of Sussex wedding. 
Another high-security bill is expected when Princess Eugenie marries her fiance Jack Brooksbank on Friday.
Thames Valley Police's deputy police and crime commissioner Matthew Barber said in a statement: "The policing of the Duke and Duchess of Sussex's wedding was a complicated operation involving a number of organisations and the cost incurred by Thames Valley and other forces has not yet been finalised."
"Once finalised, Thames Valley Police will release the information and we will submit a formal special grant request to the Home Office in due course."