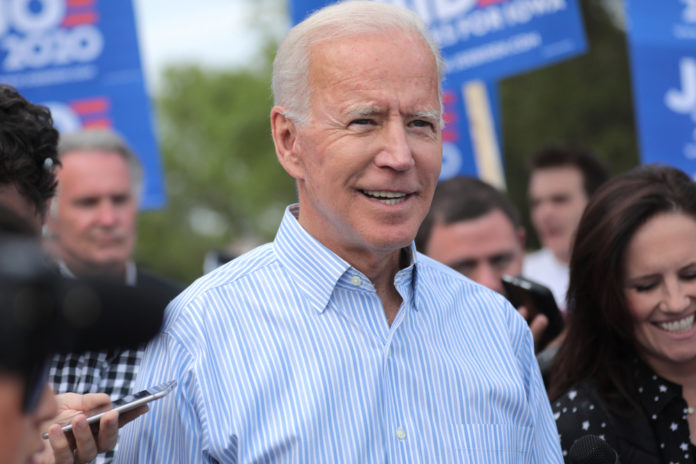 While leading in most polls since the start of 2020, Democrat candidate, Joe Biden, appeared to pull ahead after the first presidential debate, which saw him become the bookies' consensus favourite to win.
Since then, Mr Trump has hardly strengthened his position, with his mid-COVID photo opportunities making him look more clueless than courageous, and more helpless than heroic. Now, with under a month to go until the election, the incumbent POTUS is scrambling desperately for conspiracies, hoping one will stick, while Biden appears to be settling into the gracious high-road.
This status quo looks set to establish itself, as an increasing number of respected pundits weigh in, in Biden's favour. The latest to join that number is former BBC heavyweight, head of the Spectator, and new Chairman of GMB, Andrew Neil.
The overwhelming consensus, even among Republicans, in Washington DC is that Mr Trump has blown it and that Mr Biden will win comfortably. But because they nearly all called the 2016 result wrongly, they're not keen to say so publicly.

— Andrew Neil (@afneil) October 7, 2020
Similar phenomenon afflicted UK 2019 general election. All the signs pointed to a comfortable Johnson victory but because the commentariat were sure Mrs May would win big in 2017 (despite terrible campaign), they were reluctant to say so.

— Andrew Neil (@afneil) October 7, 2020
While noting that most are fearful about jumping the gun on a Biden victory, the fact that Andrew Neil has come out and said that the 'overwhelming consensus' predict Biden to win 'comfortably', is significant. Not only is Mr Neil among the foremost political commentators in the UK, but both a moderate and very influential on the right-of-centre of the political spectrum.
Perhaps – and maybe reading into it too much – Andrew Neil being as public as this might indicate an allegiance shift by his new boss, Rupert Murdoch. Having backed the Trump campaign in 2016, Murdoch has at times been on the fence during this year's election period, with the Fox moderator for the first debate being particularly harsh towards Trump, and now Murdoch's new GMB Chairman putting his chips on Biden.
Alas, regardless of how far you're willing to look into it, we should be clear that the momentum currently lies with Mr Biden.
How should investors react to Biden in poll position?
First, and much like Trump, Biden's seeming disregard for the deficit will likely contribute to inflationary pressure. While the Fed's gung ho attitude to spending in April might lead to inflationary pressures in the long run, the short-term behaviour change of individuals was to save rather than spend money. Should Biden implement his $15 per hour Federal Minimum Wage policy and enhanced unemployment benefits, as well as offering an exact timeline for these policies to come about, he could release a lot of 'pent-up demand'. This, in combination with his currently uncosted $700bn 'Buy American' campaign, would likely put strong upward pressure on inflation.
Second: we could see a replay of the 2008-2010 trends, with gold and commodities soaring and emerging markets outperforming. With Biden being open about his ambitions for less isolationist policy (trying to join the TTP Treaty and rolling back tariffs on China) alongside income growth, widening deficits, tax increases and high inflation creating a weaker dollar, international and emerging economies would be less burdened by their USD-denominated liabilities, and would have a huge market once again open for trading.
Third: out-of-network private hospital services, big pharma and insurers are likely to take a hit. Between lowering the eligibility age for Medicare – from 65 to 60 – and banning insidious "surprise billing" practices (when someone checks into an in-network and is then transferred to out-of-network services and charged extortionately), hospital providers will incur higher costs and take in less money. Also, more cost controls and transparent pricing measures – including limits of price increases, banning 'abusive pricing' on generic drugs and repealing the law which bans Medicare from negotiating drug prices with suppliers – would hit Big Pharma shares. Finally, introducing a subsidised public care and insurance service, alongside restrictions on insurers' ability to increase premiums, will have negative implications for US health and care insurer stocks.
Fourth: clean energy and home-building stocks can expect to have their day in the sun. Trying to keep a firm grip on the next generation of progressive voters, Biden has promised to "invest $640 billion over 10 years so every American has access to housing that is affordable, stable, safe and healthy, accessible, energy efficient and resilient, and located near good schools and with a reasonable commute to their jobs". Regardless of the actuality of these promises. We can expect, at least to some extent, that renewables and construction stocks will enjoy happy days under a Democrat presidency.
Overall, investors might be concerned that a Biden victory would herald a double-digit share price drop, as companies price in the cost of additional taxes. However, three factors should allay those concerns. First, BlackRock anticipates that the shock generated by tax rises will be smaller than feared, because it is unlikely that there will be a 'blue' clean sweep, and therefore it is unlikely that all new tax proposals will be implemented. Also, BlackRock state that boosting emerging markets will somewhat offset the hit of higher taxes.
Second, tax rises don't necessarily mean companies pay more tax. Indeed, even when Trump lowered the corporation tax rate from 16% to 10%, the average tax actually paid by S&P 500 companies in the US has consistently remained between 3-4%. Thus, while a company might price in a dip in shares, this shouldn't be reflected as clearly on the balance sheet, as most of their tax structures are far more sophisticated than the services attempting to collect tax from them.
Third, it is historically noted that Democrat presidencies often coincide with economic downturns. And, as such, often preside over strong recoveries in equities, which would offset the negative impact of new taxes on share prices (see below):
Stock market performance under different presidents: pic.twitter.com/5VFVqwq2Oj

— Steve Burns (@SJosephBurns) October 4, 2020
While this opinion piece should be taken more as suggestions than actual advice, it has content the author is applying. My holdings in renewables have rallied healthily since the presidential debate, and they could end up being a healthy long-term position, should Biden take office.