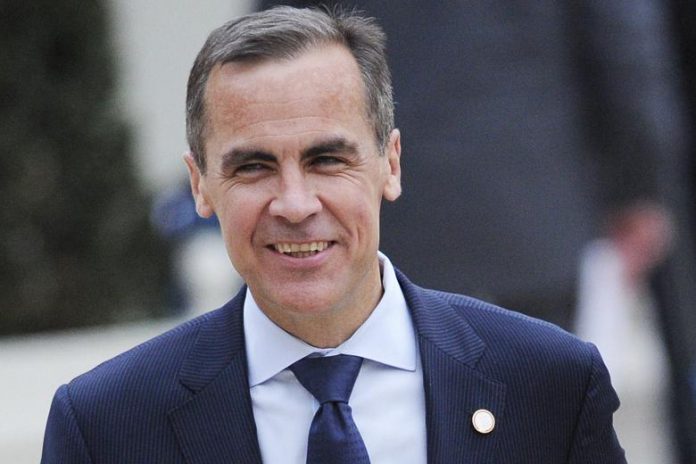 Mark Carney answered questions from schoolchildren in Coventry this morning, covering a diverse selection of topics from the Bank of England's decision to lower interest rates to his guilty pleasures.
More like a politician than the Bank of England governor, Carney diplomatically sidestepped a tricky question the competencies of David Cameron and Theresa May. He did, however, answer a question on his childhood nickname – Carnage, apparently.
Discussion then turned to the European Referendum, the night of which Carney called the toughest day yet in his job. After a two-hour nap, he then activated the Bank's Brexit plan once the results showed that the Leave campaign had won. Since June however he seems to have softened his approach, saying just last week he was "serene" about the economy going forward.
The session ended with a list of quick-fire questions. Dream job: ice-hockey goalie in the NHL. Guilty pleasure? Bake Off. Favourite food? Pizza.
Carney faves: Bake Off, The Specials, movie Gallipoli, dogs (but he has a cat at home "I was out voted") @BBCSchoolReport

— Kamal Ahmed (@bbckamal) September 16, 2016
Unsurprisingly Carney said he was a saver rather than a spender and, when asked how much money he had on him, was quick to show off the Bank of England's new fiver.
The only time the governor looked really ruffled was when he was asked "Skepta or Craig David?". After a clarification from the pupil, who added that they were both UK artists, Carney continued to look "baffled" before the questions moved on.
Mark Carney has been in the news several times this week; on Thursday it was announced that the Monetary Policy Commission had decided to stick with rates of 0.25 percent, although they are widely expected to be slashed to 0.15 percent later this year. He has also taken several press photos with the Bank of England's new £5 note, which was released into circulation on Tuesday.
Mark Carney became governor of the Bank of England in 2013, the first foreigner to take the position in its 322 years in existence. He previously served as the governor of the Bank of Canada and and remains as Chairman of the Financial Stability Board.
BoE governor ends by saying students' questions were "tougher and better" than the ones he gets from world leaders and politicians.

— Jonathan Blake (@blakeyblogs) September 16, 2016