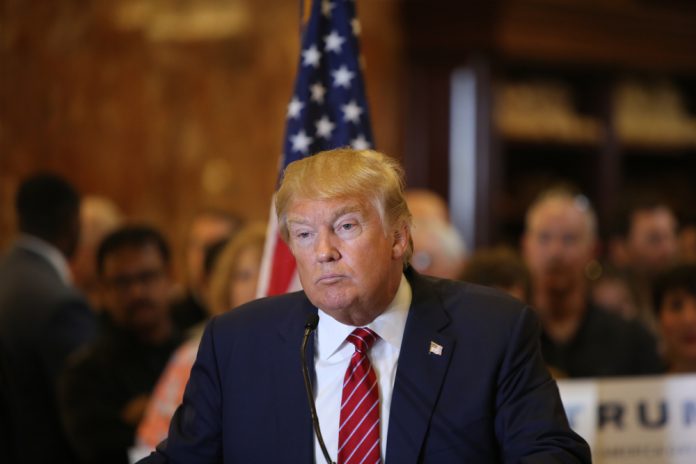 The New York attorney general has ordered Donald Trump's personal charity, the Trump Foundation, to stop fundraising, following concerns the charity was violating state law by soliciting donations without the required authorisation.
This announcement comes just after The Washington Post's report that the foundation had failed to register with the state as a charity soliciting money.
James G. Sheehan, the head of the charities bureau in the office of Attorney General Eric Schneiderman, said the presidential nominee's foundation "must immediately cease soliciting contributions or engaging in any other fundraising activities in New York," adding that if the foundation did not comply, it would be considered "a continuing fraud upon the people of New York."
Sheehan also stated that the foundation had fifteen days to supply the state with all the legal paperwork necessary to register as a charity that solicits money.
The launch into the Foundation has been suggested by Donald Trump's campaign to be politically motivated, due to Schneiderman being a Democrat.
Campaign spokesperson Hope Hicks responded in a written statement:
"While we remain very concerned about the political motives behind AG Schneiderman's investigation, the Trump Foundation nevertheless intends to cooperate fully with the investigation. Because this is an ongoing legal matter, we will not comment further at this time."
This blow to the Foundation has been the latest in a series of setbacks to Trump's campaign, following a report earlier this week that he not paid income tax in the US for almost eighteen years. This was defended by Trump, who told supporters in Colorado that he "brilliantly" navigated the US tax code.
Trump's charitable foundation, established in 1988, runs no programs of its own but donates to other non-profit groups. It contrasts with the Clinton foundation, which works to eradicate childhood obesity in the United States and reduce the cost of drugs for people with HIV in developing countries.
Trump has accused the Clinton Foundation as a "pay-to-play" operation where big donors to the foundation are rewarded. Clinton has dismissed this as a political smear.