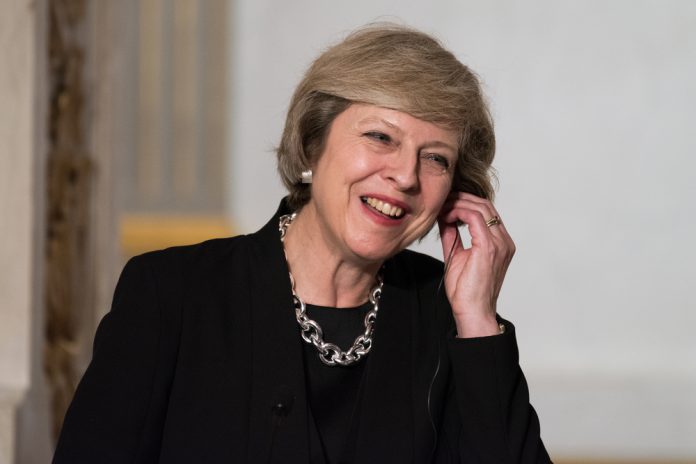 Theresa May will make attempts to rebrand the Conservative party on Wednesday, in a speech calling for a new approach to governance.
The Prime Minister hopes to create a new, more caring image for the Tories, which is still widely seen to cater for the more privileged. According to pre-released excerpts, she will say:
"I want to set our party and our country on the path towards the centre-ground of British politics – built on the values of fairness and opportunity. So let's have no more of Labour's absurd belief that they have a monopoly on compassion … Let's make clear that they have given up the right to call themselves the party of the NHS (National Health Service), the party of the workers, the party of public servants."
May plans on appealing to the millions of working class Labour voters who Tory strategists believe will be put off by Jeremy Corbyn's anti-military, pro-immigration and anti-monarchy stance.
Her speech will conclude by saying that the power of the government should be at the service "of ordinary working class people" and can no longer be governed by a privileged few.
"And if we do – if we act to correct unfairness and injustice and put government at the service of ordinary working people – we can build that new united Britain in which everyone plays by the same rules, and in which the powerful and the privileged no longer ignore the interests of the people."
This is not a new stance for Theresa May, who has long be known to develop a more centre-ground picture of the party, famously calling the Conservative party the "nasty party" back in 2002. According to recent polls, 65% of voters believe that the Tories are likely to win the next election under Theresa May, compared to only 16% for Labour under Jeremy Corbyn.