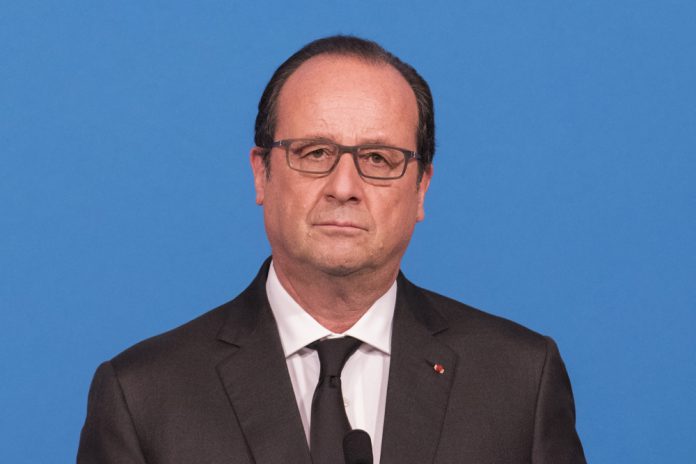 According to various opinion polls, socialist party leader Jean-Christophe Cambadelis has predicted that Socialist candidates will not only fail to win the 2017 presidential election but won't even make it to the second round.
Instead, opinion polls suggest the Republican party are most likely to win next April's election in a run-off against far-right National Front leader Marine Le Pen.
In an interview with French newspaper La Nouvelle Republique, Cambadelis said:
"At this stage no putative candidate, whoever he is, seems unable to beat the right. And even pass the first round,"
Emmanuel Macron, Francois Hollande's campaigning former economy minister, recently criticised the French political parties and their extreme differences for being the heart of the nation's problems. He told journalists earlier in October that "Parties no longer have common ideologies. There are profound internal divisions on subjects such as Europe, and the integration of immigrants, that push them off course."
For the Socialist party, it is not yet known whether François Hollande will run for a second term. According to polls, this will be considered a hindrance to the party – where his approval ratings remain abysmal making him the most unpopular French president of all time.
In a book published in August, he was quoted as saying he had "the desire" to run, but would not put his name forward "if the signs are that it could not lead to a possibility of victory."
Should Hollande decide not to pursue a second mandate, there are several candidates who appear to be his most likely successors including Manuel Valls and Finance minister, Emmanuel Macron.
For France's Republican party, the former President Nicolas Sarkozy is competing with two former prime ministers and multiple ex-ministers.
Valls said the aim should be to get to the second round of elections.
"We must act, act quickly … act now in order not to die tomorrow," he said.
The first round of voting takes place on 23 April, with the runoff on 7 May.