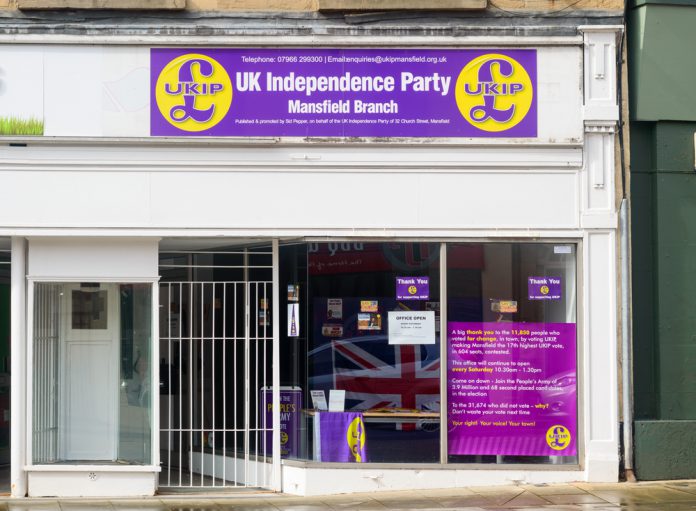 Just days after previous frontrunner Steven Woolfe quit the leadership race, two senior members of Britain's anti-European Union UK Independence Party have announced their intention to run for the position of party leader.
UKIP has faced several challenges since 'winning' the European Referendum; charismatic leader Nigel Farage stepped down as party leader, his successor Diane James also quit after just eighteen days and Steven Woolfe, widely expected to be the next party leader, left the party last week after being involved in a confrontation with fellow MEP Mike Hookem.
UKIP's deputy leader Paul Nuttall, who is backed by Farage and currently the favourite to succeed James, told BBC1's Sunday Politics programme:
"Ukip at the moment is looking over the edge of a political cliff. It will either step off or it will step back. And I want to be the candidate that will tell us to come backwards."
Suzanne Evans told the BBC's Andrew Marr Show on Sunday that she wanted to reach out to voters both on the left and right of politics, also targeting leadership rival Raheem Kassam by saying that his far-right image would take UKIP away from ordinary voters.
"Our future as a political party in Britain does not lie in that far-right wing. I don't see a groundswell of opinion in this country for more far-right wing policies" Evans said, adding that "perhaps at times there's been a bit too much testosterone in Ukip".
Mr Farage has since hit out at Evans' comments saying, "For her to talk about the party being toxic, for her to already declare one of the candidates who is running, Raheem Kassam, as being far-right, I don't view this as being a very good start. I won't be voting for her."
The new Ukip leader will be announced on 28 November, with the nominations to replace Diane James closing at the end of the month.