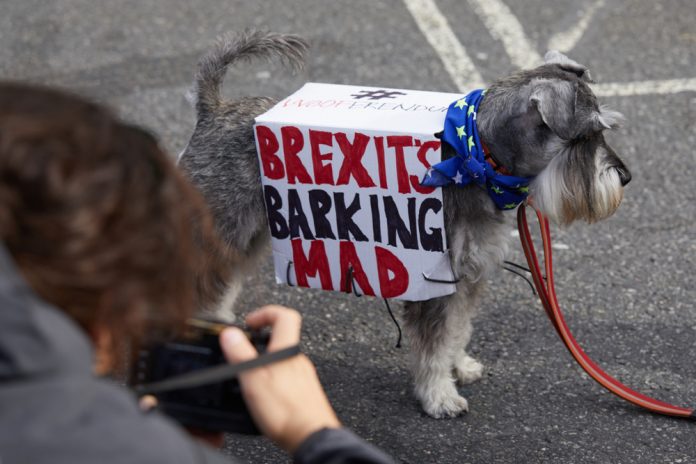 Theresa May's Chequers plan has been dominating the news cycle as of late, with various MPs voicing their doubts over the proposals.
However, despite the backlash, many remain confused regarding the finer details of what precisely Chequers involves.
What is Chequers?
The proposed deal was collectively agreed by the cabinet. Those present during the meeting were:
Jeremy Hunt, David Davis, Michael Gove, Liam Fox, Penny Mordaunt, Gavin Williamson, Boris Johnson, Sajid Javid, Damian Hinds, Karen Bradley, Philip Hammond, Claire Perry, Caroline Nokes, Esther McVey, and Chris Grayling.
Nevertheless, both Boris Johnson and David Davis resigned following the agreement of the deal, and both have since publicly attacked the government's plans.
The Chequers deal consists of 12 points relating to Brexit. Some of the key points include:
Maintaining a 'common rulebook for all goods' with the European Union. This includes avoiding problems with regards to UK and EU borders, with respect to trading goods.
Parliament would oversee the trade system, and the UK could choose to diverge from the common rules.
2. A joint-institutional framework for interpreting UK-EU rules would be established.
This would be undertaken by UK courts for the UK, and their EU counterparts in Europe.
Cases would also still be referred to the already existing European Court of Justice (ECJ).
3. A proposed customs arrangement between the UK and EU. The UK and EU would be recognised as a 'combined customs territory'.
The UK would apply its own tariffs upon goods destined for the UK, but charge EU tariffs for goods which will head to the EU.
The government has said that following withdrawal, the UK would be allowed to "control its own tariffs for trade with the rest of the world".
Crucially, this would avoid a hard border in Ireland, and negates the need for any "backstop" arrangements.
4. The government will end freedom of movement.
However, a 'mobility framework' will be established to allow both UK and EU citizens to to travel within the territories for study and work.
Who is opposed?
Alongside opposition domestically from various tory MPs, the EU also rejected Chequers.
Boris Johnson has repeatedly taken to his column in The Telegraph to criticise the deal.
Similarly, former Brexit secretary David Davis has warned that going ahead with the proposals could cost the Conservatives the next election.
Moreover, leader of the opposition, Jeremy Corbyn has said that Labour will also reject the deal should it be voted upon in parliament.
However, according to speculation the government whips are currently in talks with 25 rebel Labour MPs to break the party line, and vote with the governments plans.