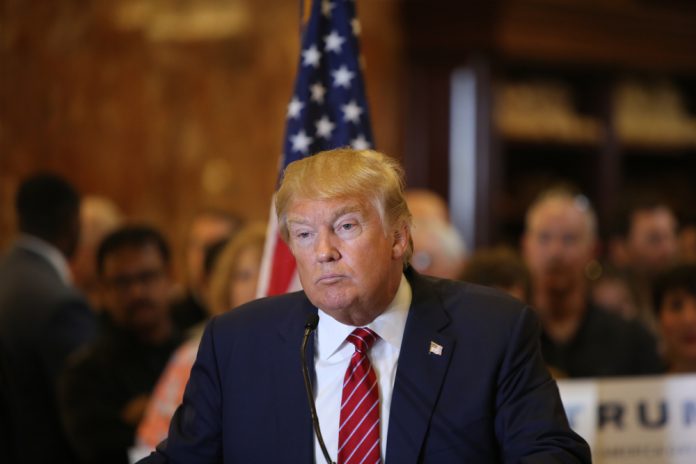 Donald Trump has announced plans to end birthright citizenship to those born in the US to non-citizens.
Although the promise was one frequently made throughout his 2016 presidential campaign, it is often seen as legally unfeasible.
In an interview with Axios, the US President said: "We're the only country in the world where a person comes in and has a baby, and the baby is essentially a citizen of the United States for 85 years with all of those benefits."
"It's ridiculous. It's ridiculous. And it has to end," he added.
Many countries have the same birthright citizenship, including Canada and Brazil.
The law, which is kept alive by the 14th amendment to the US constitution states: "All persons born or naturalized in the United States and subject to the jurisdiction thereof, are citizens of the United States."
The move will likely be challenged and rejected by the courts.
Trump has long been a vocal critic of the 14th amendment, calling US citizens born to non-citizens "anchor babies". 
He told Fox News in 2015: "I don't think they have American citizenship and if you speak to some very, very good lawyers – and I know some will disagree, but many of them agree with me – and you're going to find they do not have American citizenship."
Jess Morales Rocketto, chair of Families Belong Together, did not take Trump's latest statements lightly.
"This is an attempt to whiteout America's history and heritage as a nation of immigrants. Americans will reject this cynical political ploy to stoke hate before the election. It is a radical hateful agenda at odds with our core American values of love, community and inclusion," she said.
Trump has not given a timeframe on when he plans to propose the order.