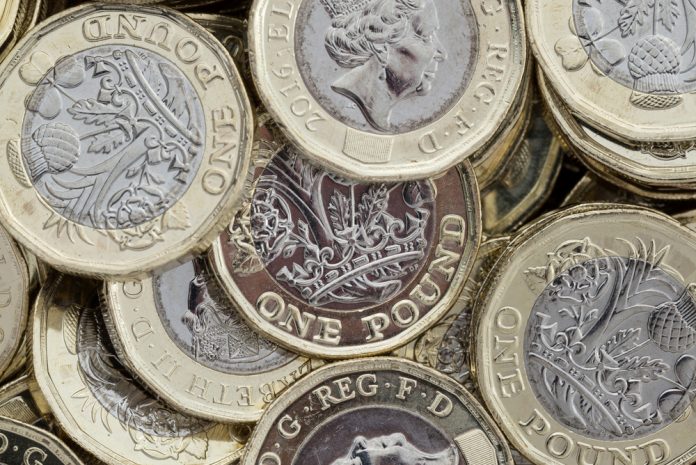 UK government borrowing rose to £8.8 billion in October, marking the highest October figure in three years.
Last month, the UK government borrowed £1.6 billion more than October 2017, according to the latest figures from the Office for National Statistics (ONS).
The ONS said of the numers:
"Central government receipts in October 2018 increased by 1.2% compared with October 2017, to £59.9 billion; while total expenditure increased by 7.7% to £65.4 billion.
Much of this annual growth in central government receipts in October 2018 came from Value Added Tax (VAT), Income Tax and tobacco duties; while interest and dividend receipts (largely dividend transfers from the Bank of England Asset Purchase Facility Fund) (BEAPFF) have fallen on October 2017."
Nevertheless, the total amount borrowed so far remains the lowest for 13 years.
The ONS said the rise in borrowing was largely due to "notable" public expenditure on areas such as goods and social services.
The latest figures come after the Chancellor announced in his Autumn statement that the era of austerity is drawing to a close.
However, critics have remained doubtful whether the latest pledge from the Conservative government to end austerity is anything more than rhetoric.
According to the Institute for Fiscal Studies (IFS), the chancellor will have to borrow at least £19 billion if he wants to make good on his promise.
Moreover, continued uncertainty regarding Brexit negotiations has only mounted concerns over the health of the UK's public finances.
Thus far, Brexit negotiations have continued to weigh heavily upon the public purse.
In 2017/18 Brexit preparations cost approximately £400 million, with the figure expected to jump to £900 million for the following year.
The Prime Minister is set to meet EU officials in Brussels later on today in a bid to finalise the draft agreement for withdrawal.
Theresa May endured a turbulent few days after various cabinet ministers resigned in opposition to the proposed EU agreement.
Brexit Secretary Dominic Raab and Esther McVey, the state secretary for pensions and work, are among the ministers that tendered their resignations.