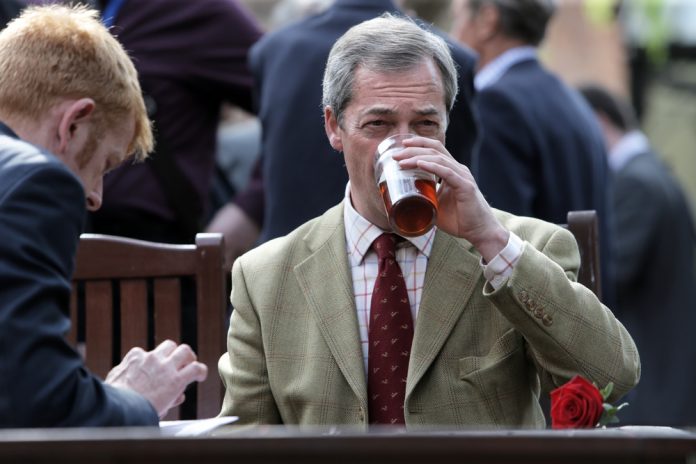 Nigel Farage has launched his new Brexit Party ahead of the upcoming European elections.
The former UKIP leader launched his campaign in Coventry, where he said he wants to lead a "democratic revolution" in UK politics.
Speaking to the crowd, Farage said:
"I said that if I ever did come back into the political fray, next time it would be no more Mr Nice Guy and I mean it. I am angry about what has happened.
"I said many years ago I wanted to cause an earthquake in British politics.
"Now what I am fighting for, and with your support what we will attempt to achieve, is a democratic revolution in British politics."
He also took to twitter to publicise the new party. He tweeted the following:
We deserve so much better than the politicians we currently have.

Britain needs The Brexit Party, and The Brexit Party needs you. pic.twitter.com/odNjerJ022

— Nigel Farage (@Nigel_Farage) 12 April 2019
During his time as UKIP leader, Nigel Farage, was seen as one of the key architects of the Brexit campaign.
He has been a member of the European Parliament for the South East England constituency since 1999.
Farage's campaign launch comes after the Prime Minister went to Brussels to seek an additional extension to Article 50.
The UK and EU have now agreed upon a flexible six month delay to Brexit of up to October 31st.
On the other side of the spectrum, the pro-remain The Independent Group have applied to register as a political party under the name 'ChangeUK'.
Former Conservative MP Heidi Allen has been appointed as the party's interim leader.