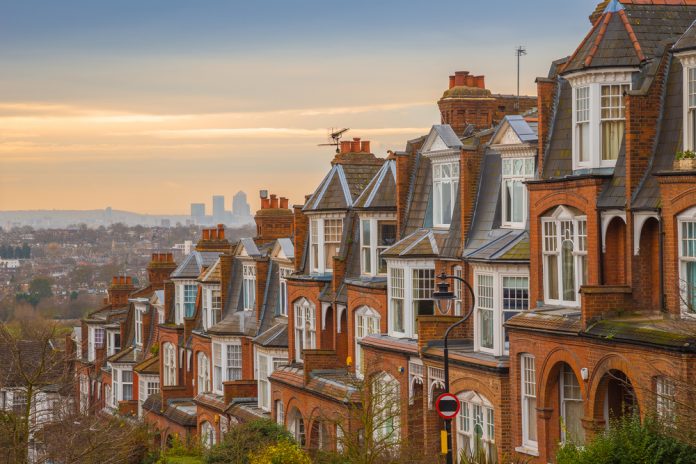 New data revealed on Thursday that the UK housing market had an optimistic start to 2020 as sales activity picked up.
Data from a survey by the Royal Institution of Chartered Surveyors (RICS) revealed that the number of homes being listed for sale rose in January, with a net balance of +19% of respondents reporting a rise, up from +11% recorded in December.
Additionally, January also saw an increase in the number of people looking to buy. Indeed, new buyer enquiries increased to a net balance of +23% from December's +19%.
This renewed optimism is likely to continue as sales are expected to rise across all regions in the UK.
Meanwhile, house prices have been rising with RICS' national price net balance revealing the first positive reading since July 2018.
"The latest survey results point to a continued improvement in market sentiment over the month, building on a noticeable pick-up in the immediate aftermath of the General Election," Simon Rubinsohn, RICS Chief Economist, commented on the data.
Last year was a rather turbulent one in UK politics, as many sectors felt the pressures caused by economic and political uncertainty.
Indeed, with several extensions to the nation's departure deadline from the European Union, an attempt to prorogue parliament and a General Election all occurring in one year, the nation's future relationship with the EU was far from certain.
However, the Conservative's convincing win of the December election provides many sectors with the much needed political stability they have longed for.
As for the UK housing market, the increase in rising house prices may lead to some consumer confidence being restored.
Simon Rubinsohn continued: "The rise in new sales instructions coming onto the market is a noteworthy and much needed development, given the lack of fresh listings over the past few years had pushed stock levels to record lows. It remains to be seen how long this newfound market momentum is sustained for, and political uncertainty may resurface towards the end of the year. But, at this point in time, contributors are optimistic regarding the outlook for activity over the next twelve months."
Elsewhere, Halifax revealed data that pointed towards similar trends, showing that house prices rose in the month of January.