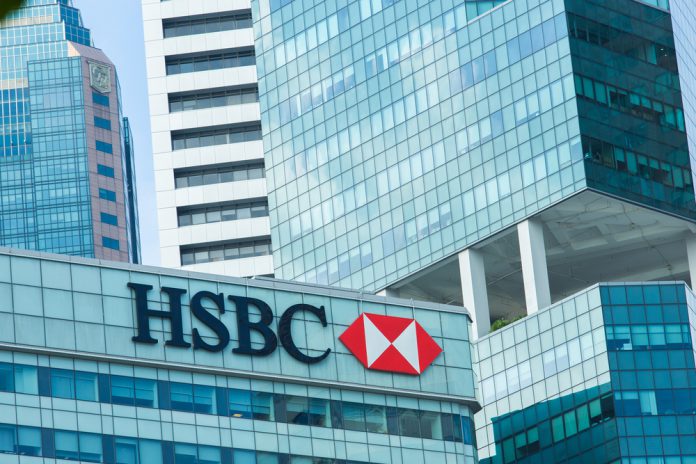 HSBC PLC (LON:HSBA) surged over 4 percent on Thursday morning after the stock was raised to overweight by analysts at Morgan Stanley.
The upgrades comes after the Federal Reserve announced results of recent stress tests were strong enough for US banks to return capital to shareholders.
US banks have rallied sharply in the pre-market as major US banks announced significant share buybacks and dividend hikes.
Morgan Stanley said they expected the return of capital to become a hot topic at HSBC following the announcement.
Global operations
Analysts also see strength in HSBC's business model which is much more globally diversified than some of their FTSE 100 peers such as Lloyds.
"HSBC's weighting towards Asia sets it apart from everything else that's listed here. I can see why there's potential for a split where people start looking at HSBC instead of Lloyds, who are far more exposed to Brexit risks," Gareth Burchell, partner at Shard Capital said to Reuters.
Shares in HSBC (LON:HSBA) pushed 4.4% higher to 716.5p at 11:08am.
Miners rally
The FTSE 100 was helped higher by strong performance in the mining sector. Copper and iron ore were buoyed by a weaker dollar sending miners Anglo American (LON:AAL), BHP Billiton (LON:BLT) and Rio Tinto (LON:RIO) up between 1%-4%.
Thursday's rally in metals builds on recent gains driven by Chinese suggestion of capacity reduction in the coal and steel market.
JD Sports sinks
JD Sports (LON:JD) share price was the biggest drag on the FTSE 250, falling as much as 10% after the sports retailer released a soggy trading update.
Chairman Peter Cowgill's statement to the annual general meeting today says:
"Since we reported our results for the last financial year, we have moved into a further period of year on year calendar differences, notably Eid, which has also led us to adjust the timing of our clearance period."
"Therefore, we do not believe our like for like store sales comparatives will be truly meaningful until the end of the first half, by which point the impact of the aforementioned timing differences and the strong comparatives from the performance through last year's Euros tournament will all have fully unwound."
"Nevertheless, we are pleased to confirm that growth to date in Group like for like store sales and further significant growth in the Group's online sales have been in line with our expectations."