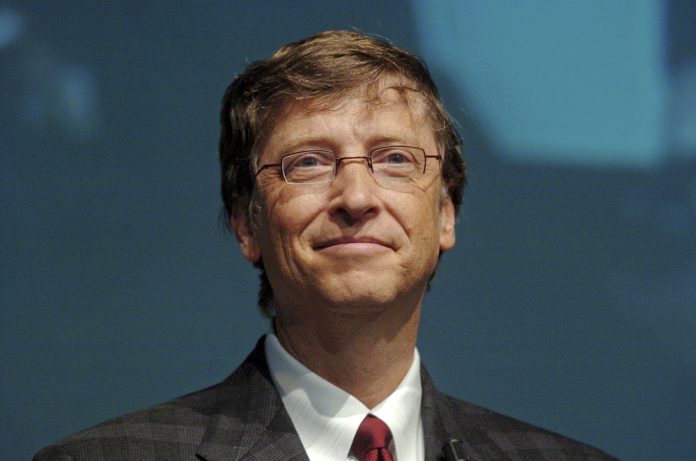 The US's three richest people have the same amount of wealth as the poorest 160 million people.
According to the Institute for Policy Studies, which released the report on Wednesday, has said that inequality in the US is reaching a "moral crisis".
"Wealth inequality is on the rise," said Chuck Collins, an economist and co-author of the report. "Now is the time for actions that reduce inequality, not tax cuts for the very wealthy."
The study found that Bill Gates, Jeff Bezos and Warren Buffett together own a combined $248.5 billion (£190 billion) – the same amount of wealth as the poorest half of the US population.
"Our wealthiest 400 now have more wealth combined than the bottom 64 percent of the US population, an estimated 80 million households or 204 million people," it says in the report. "That's more people than the population of Canada and Mexico combined."
"We have not witnessed such extreme levels of concentrated wealth and power since the first gilded age a century ago."
The thinktank has suggested that inequality is on the rise and will only widen with Donald Trump's tax changes, which will benefit the wealthiest of households.
"Families with no financial reserves face enormous stress," the report said. "Reserves amount to life preservers for people who experience job loss, illness, divorce, or even car trouble. Even those low- and middle-income families who do have some wealth often don't have any liquid assets — cash or savings — at their disposal. Over 60 percent of Americans report not having enough savings to cover a $500 emergency."
The three billionaires are aware of the inequality their country faces. Buffett recently spoke of the US's inequality and the issues of the country's wealth remaining in the hands of a few.
"The real problem, in my view, is — this has been — the prosperity has been unbelievable for the extremely rich people," he said in June.