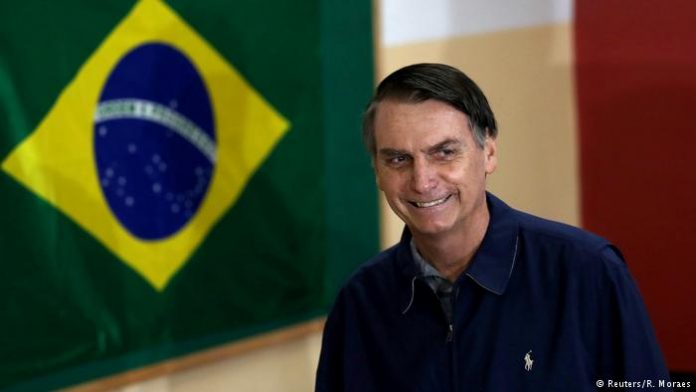 Jair Bolsonaro, Brazil's far-right presidential candidate, has won the first round of Brazil's presidential election.
Bolsonaro won 46 percent of the vote, which is just four percent less than the 50 percent he needed to win outright.
The second round of voting will take place on 28 October and Bolsonaro will be up against left-wing Workers' Party candidate, Fernando Haddad.
Haddad won just 29 percent of votes on the first round of voting.
In Bolsonaro's victory speech, which he posted to Facebook and Twitter, he said that Brazilians could take the path of "prosperity, liberty, family, on God's side"
Whilst his win was predicted in polls, the extent of the vote came as a surprise to pollsters.
The candidate has spoken out about many controversial issues, including the implementations of tough punishments for offenders and more relaxed gun ownership laws. He also wants to restore the death penalty.
Monica de Bolle, the director of Latin American Studies at Johns Hopkins University, said of the election: "The next few weeks are just going to be crazy … the country is just going to divide even more."
"It's going to be a horrible campaign in the second round. It's going to be one side smearing the other. Bolsonaro is going to be coming out with all the dirt on the PT [Workers' party] – and there's plenty of that. And the PT is going to be coming out with a lot of dirt on Bolsonaro – and there's plenty of that too."
Bolsonaro has previously called for his leftwing political opponents to be shot. Shortly after, the right-wing candidate was stabbed in an attempted assassination at a rally.
O Globo newspaper reported that whilst Bolsonaro was wearing a bulletproof vest, he was stabbed just below.