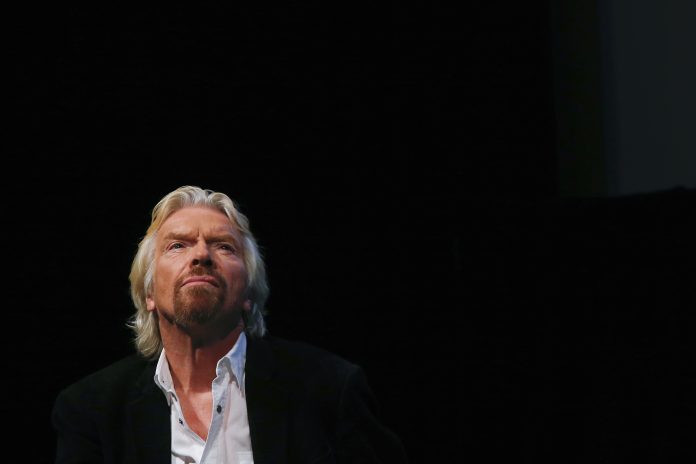 Sir Richard Branson has suspended talks over $1 billion Saudi investment following the disappearance and alleged murder of Saudi journalist Jamal Khashoggi.
Branson told the Guardian that he had "high hopes for the current government in the kingdom and its leader Crown Prince Mohammed bin Salman." However, if reports of the government's involvement of the Washington Post journalist's disappearance, it will "clearly change the ability of any of us in the West to do business with the Saudi government".
"We have asked for more information from the authorities in Saudi and to clarify their position in relation to Mr Khashoggi," he added. 
The Washington Post reported that there is evidence that supports that the journalist was murdered by Saudi agents.
A person with knowledge of the recording told The Washington Post: "The voice recording from inside the embassy lays out what happened to Jamal after he entered."
"You can hear his voice and the voices of men speaking Arabic. You can hear how he was interrogated, tortured and then murdered."
Branson was previously in talks with the Public Investment Fund about investments into his Virgin Galactic and Virgin Orbit space companies.
Uber CEO Dara Khosrowshahi has also said that he plans to pull out of the Future Investment Initiative conference in Riyadh that will take place at the end of the month.
"I'm very troubled by the reports to date about Jamal Khashoggi. We are following the situation closely, and unless a substantially different set of facts emerges, I won't be attending the FII conference in Riyadh," he said.
Viacom (NASDAQ: VIAB) chief executive Bob Bakish will also not be attending the event.
JP Morgan Chase (LON: JMC) chief executive Jamie Dimon and Mastercard (NYSE: MA) chief executive Ajay Banga are still attending and speaking at the event held later this month.