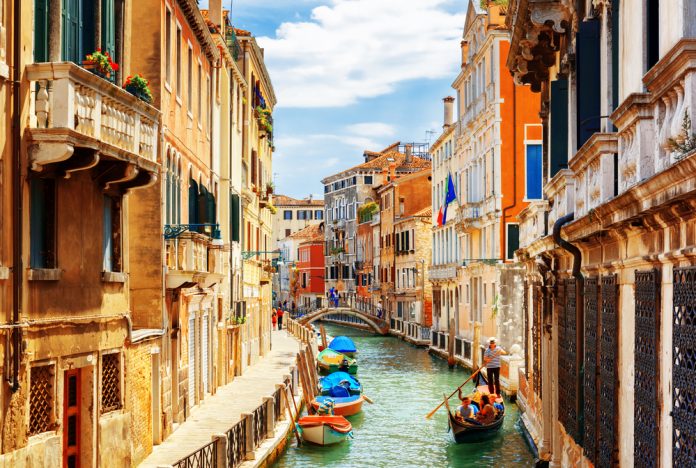 On Sunday a giant cruise ship crashed as it docked in Venice, one of Italy's tourist hotspots, reigniting calls to ban the large ships from arriving in the city.
Tourism is one of the leading industries in Italy, representing approximately 13% of Italy's gross domestic product in 2017.
The capital city of northern Italy's Veneto region, a small island divided by canals and bridges, is slowly being damaged by waves of mass tourism.
Sunday's events do nothing but confirm Venice's need of controlling the influx of tourists that arrive each day.
The out-of control 900ft long MSC Opera crashed into a dock and a small tourist boat, injuring five people, according to officials, and occurred at roughly 8:30 am on the Giudecca Canal.
Footage of the cruise ship crash was posted on twitter showing tourists fleeing as the giant vessel collides with the island.
#BREAKING: Tourists flee as cruise liner smashes into dock in Venice pic.twitter.com/DSIjHckYxk

— Russian Market (@russian_market) June 2, 2019
Measures have been taken in the past to attempt to reduce congestion around Venice's busiest sights. Indeed, during certain periods of the island's busiest season last year, gates were installed at Saint Mark's square and the Rialto bridge in an attempt to control the flows of tourists that invade the sights.
Though tourism assists in sustaining the city, mass-tourism is beginning to have negative consequences on the iconic destination. Its narrow streets and multiple canals make it difficult to navigate the island as it is, let alone when it's brimming with tourists.
For locals who call Venice their home, many have spoken against the city becoming a "Disneyland", with mass tourism damaging the cultural and historic beauty of the city centre.
Environment Minister Sergio Costa took to Twitter to write that "what happened in the port of Venice confirms what we have been saying for a long period of time: cruise chips must not sail down the Giudecca… we've been working on moving them for months now and we are approaching a solution," (translated from Italian).
For Italy, tourism may be one of its most profitable sectors, but it battles to preserve the beauty of its cultural and historic centres from the mass influx of visitors each year.