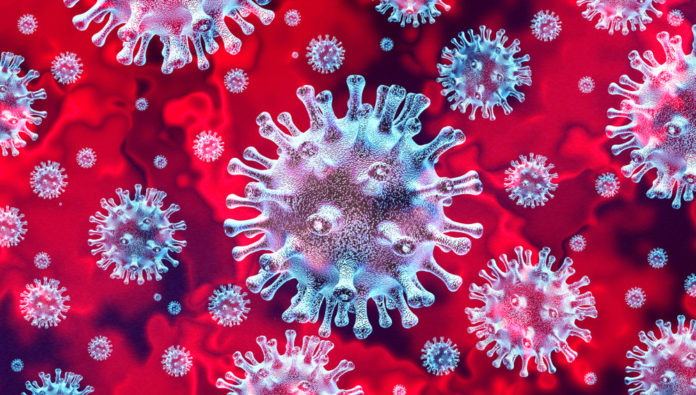 The coronavirus is probably the most talked about, and worried about, topic in recent weeks as hysteria and uncertainty seems to be prevailing.
Italy has become the centre of the outbreak in Europe – it is the continent's worst-affected country with cases rising to 400.
The situation seems to be a little more under control in the UK, with the number of confirmed cases at 15.
News emerged only yesterday that over 300 Chevron workers in Canary Wharf were sent home after an employee may have contracted the virus.
As the virus spreads, companies have warned that the infection will hit their businesses.
Let's take a look at the conversation on Twitter concerning the virus.
The Department of Health and Social Care has provided an update on the situation in the UK:
Update on #coronavirus:

Two further patients in England have tested positive for #COVID19, bringing the total number of UK cases to 15.

Patients have been transferred to specialist NHS infection centres.

More info:
▶️https://t.co/NIDom2yqyM pic.twitter.com/aoWIuKR7Ps

— Department of Health and Social Care (@DHSCgovuk) February 27, 2020
Over in Italy, many have shared footage of empty supermarkets as citizens in Milan panic buy:
#Milan residents empty supermarket shelves amid #coronavirus panic#Italy pic.twitter.com/XwGQRhwIqD

— Ruptly (@Ruptly) February 24, 2020
Meanwhile, the World Health Organization (WHO) posted an informative Q&A on the virus:
LIVE #AskWHO on #COVID19 with @mvankerkhove #coronavirus https://t.co/ZxbbOq5hLE

— World Health Organization (WHO) (@WHO) February 26, 2020
The NHS shared simple tips to prevent the spread of any germs, not just the coronavirus:
There are simple things we can all do to slow the spread of almost any germs. Catch your cough or sneeze in a tissue, bin the tissue, and wash your hands with soap and water, or use sanitiser gel: https://t.co/weVE9rLfHg pic.twitter.com/jSdv5EPqtn

— NHS (@NHSuk) February 26, 2020
We will keep you updated as the situation develops.