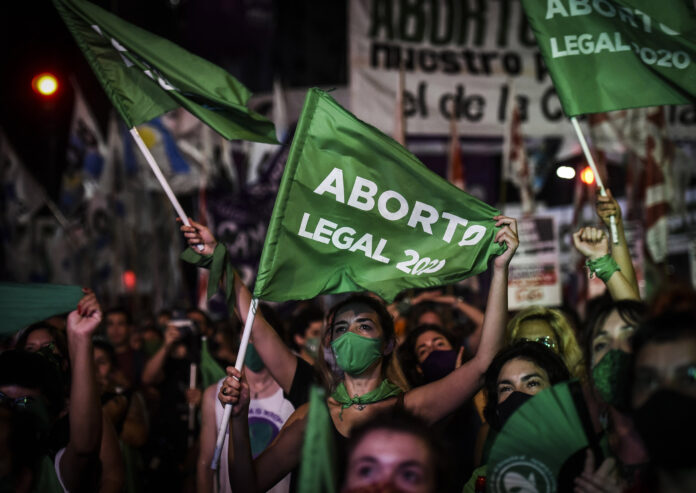 Argentina has legalised abortions up to the 14th week of pregnancy.
Women across the country are celebrating the landmark move, which had 38 votes in favour to 29 against.
Argentina's president, Alberto Fernández wrote on Twitter: "Safe, legal and free abortion is now law … Today we are a better society."
Argentina is only the third country in South America to permit elective abortions. According to Fernández, over 3,000 women have died as a result of unsafe abortions since 1983 and every year around 38,000 women are taken to hospital due to underground terminations.
Giselle Carino is an Argentinian feminist activist and head of the International Planned Parenthood Federation. She commented on the move: "I feel incredibly proud of what we've been able to achieve. This is a historic moment for the country, without a doubt.
"It shows how, in spite of all the obstacles, change and progress are possible. Argentinian women and what's happening right now will have an enormous impact on the region and the world."
Mariela Belski, Amnesty International's executive director in Argentina, said: "Argentina has sent a strong message of hope to our entire continent: that we can change course against the criminalisation of abortion and against clandestine abortions, which pose serious risks to the health and lives of millions of people."
In other parts of the continent, abortions are completely banned in El Salvador, Nicaragua and the Dominican Republic. They can be requested in Uruguay, Cuba, Guyana and some parts of Mexico.