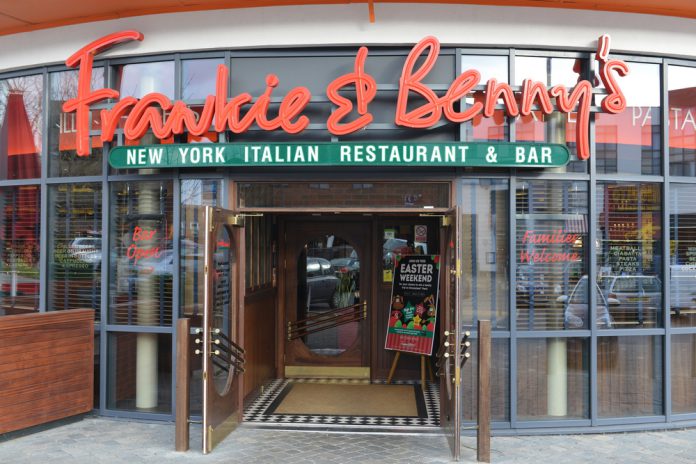 Shares in Restaurant Group (LON:RTN) tumbled in early Wednesday morning trading, as the company warned of higher costs affecting revenues.
The group, which operates Frankie and Benny's and Garfunkel's, warned that upward drives of minimum wage will affect new year profits. This follows the government's decision in November to increase the minimum wage to £7.50 pounds from the previous rate of £7.20 as revealed in the Chancellor's Autumn Statement.
In addition, the company felt the pressure of higher buying costs and commodity inflation as a result of pound devaluation in recent months as it continues to face a "challenging" trading quarter. It reported that like-for-like sales fell 5.9 percent in the final quarter of 2016. Whilst total turnover rose by 3.7 percent on the previous year coming in at £710.7 million, like-for-like sales dropped 3.9 per cent, causing shares to plummet.
This follows a difficult year for the company, which lost more than half of its market value amid strong competition in the casual dining sector. Following profit warnings, it was announced that 33 underperforming sites had been chosen for closure or sale in a bid to save costs.
In response to underwhelming figures, the company had announced plans to initiate a redevelopment of its market strategy. Whilst the opening months of 2017 were expected to"remain difficult", it expects the "momentum improving towards the end of this transitional year as our initiatives start to take effect".
Chief Executive Andy McCue, who recently became group Chief Executive said the following:
"Since joining the group in September, I have been impressed by my colleagues' passion for our brands, and commitment to our customers through what has been a very difficult trading period," said chief executive Andy McCue.
"I'd like to thank them all for their positive contribution, and for their continuing support, as we make the necessary changes to offer better value and satisfaction to our customers."
Shares in Restaurant Group are down 8.78 percent as of 10.09AM (GMT).