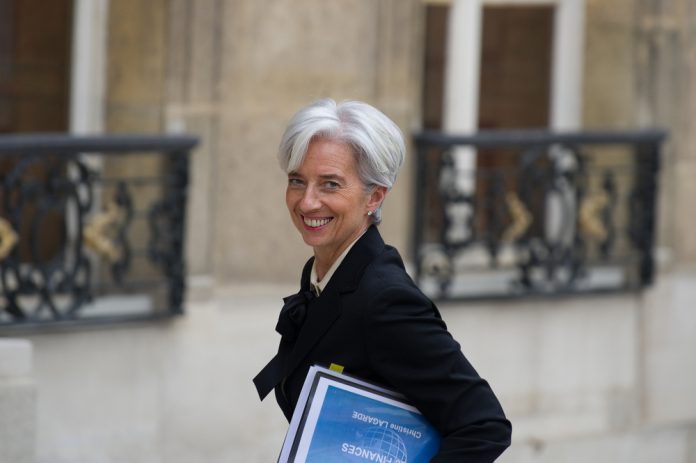 International Monetary Fund chief Christine Lagarde has gone on trial for "negligence by a person in position of public authority", after approving a compensation payment during her time as finance minister in Nicolas Sarkozy's government.
Lagarde is facing the French Court of Justice of the Republic and, if found guilty, could face up to one year in prison. The investigation derives from her decision to send the long-running legal dispute between tycoon Bernard Tapie and Credit Lyonnais to binding arbitration, in which Tapie was awarded 404 million euros. Tapie had supported Sarkozy in the 2007 presidential election, and when Lagarde signed off on the decision it prompted accusations of corruption.
Appeal courts have since thrown out the decision of the arbitration courts and ordered Tapie to reimburse the state, but he has lodged an appeal that is still pending.
Lagarde is on trial for negligence and misuse of public funds rather than corruption, and has always denied the claims. She has said that it was "the best solution at the time".
In an interview with France 2 television, she said: "Negligence is a non-intentional offence. I think we are all a bit negligent sometimes in our life. I have done my job as well as I could, within the limits of what I knew."
Lagarde took over as managing director of the International Monetary Fund in 2011, becoming the first woman to hold the post. When she became the French finance minister in 2007, she was the first woman in any G8 country to take the role and in 2009, she was voted the best finance minister in Europe by the Financial Times.
Kenneth Rogoff, a former IMF chief economist, said of Lagarde: "She is enormously impressive, politically astute and a strong personality. At finance meetings all over the world, she is treated practically like a rock star."
In a statement, the IMF said it retained its confidence in Lagarde's ability to lead the organisation.