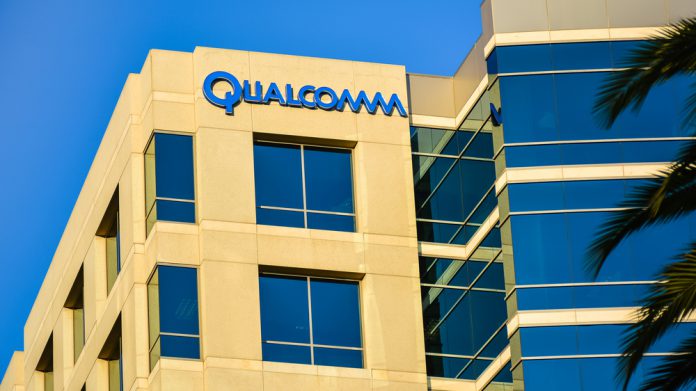 Qualcomm Inc (NASDAQ:QCOM) announced on Thursday its plans to buy NXP Semiconductors NV (NASDAQ:NXPI) for approximately $38 billion (£31 billion), making Qualcomm the top supplier of chips to the automotive industry, as well as to mobile phone companies such as Apple Inc.
The $38 billion deal represents the biggest ever semiconductor deal, equating to $1 billion more than Avago Technologies Ltd.'s (FRA:VSW) pact to buy rival Broadcom Corp. (NASDAQ:BRCM) for $37 billion in 2015. Read more about this deal here.
Qualcomm's purchase of NXP will reshape the company, expanding the reach of its chips beyond mobile devices to the automotive industry.
Qualcomm has said it plans to offer $110 per share in cash and a premium of 11.5 percent to NXP Semiconductor's Wednesday's close.
The combined company expects to have an annual revenue of over $30 billion and service a market the merging companies project will be worth $138 billion by 2020. By combining their resources, they have estimated annualised cost-saving synergies of $500 million within two years of the deal closing.
The company plans to use offshore cash and a new debt to finance the deal, noting that the transaction structure "allows tax-efficient use of offshore cash flow and enables Qualcomm to reduce leverage rapidly."
The transaction, subject to regulatory approvals and other conditions, is expected to close by the end of 2017.
Qualcomm hasn't yet reported results for the fourth quarter, which ended in September. For the June quarter, Qualcomm reported a profit of $1.4 billion, up from $1.2 billion a year earlier. Revenue increased 4% to $6 billion.
NXP's shares, which had risen 20 percent since reports of a potential deal emerged on September 29th, were up 2.9 percent at $101.55 in premarket trading on Thursday.
Qualcomm's shares were up 2.1 percent at $69.64.
For the deal announced on Thursday, Goldman Sachs Group Inc. and Evercore Partners Inc.advised Qualcomm Inc, while Centerview Partners LLC worked with the company's board.
A copy of Qualcomm's full statement can be found here.