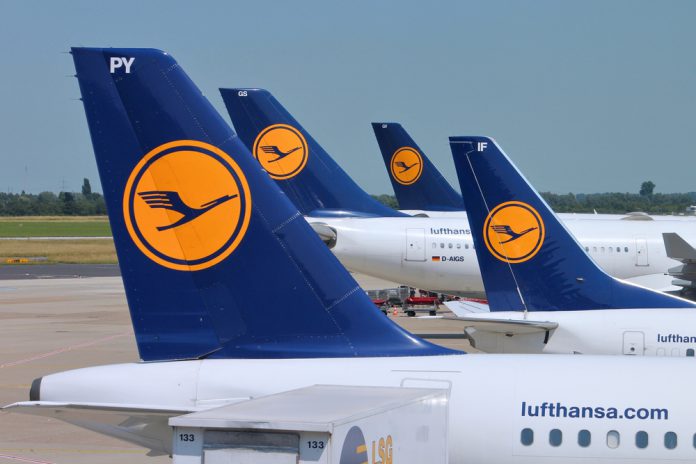 German airline Lufthansa (ETR:LHA) has cut its growth estimate for the fourth quarter, offering fewer seats than planned  as it seeks to offset pressure on ticket prices.
The carrier said that it now expected capacity to grow 8.7 percent in the fourth quarter, compared with 9.7 percent growth it hoped for 12 months ago, which would take its total growth for 2016 to 5.2 percent, compared with previously released guidance for 5.4 percent.
"We are responding to the pricing pressures in the air transport sector with consistent capacity and cost discipline," said chief executive Carsten Spohr.
European airlines have all dealt with falling ticket prices as carriers put more seats onto the market to try to take advantage of the low fuel prices and gain market share. Terrorist attacks in Europe have unsettled customer,s adding to pressure, while the UK's decision to leave the European Union has led to a decrease in corporate demand.
The airline is struggling to bring down costs, with strikes at its budget units last week and a deal with its pilots on pay and pensions still outstanding. This is where Lufthansa contrast with budget airlines such as Ryanair, who can afford to add more seats to the market than its rivals due to its low-cost base and business model.
Some more unsettling news for Lufthansa comes from low-cost rival Ryanair (LON:RYA), who are expected to announce plans to begin offering flights from Lufthansa's base, Frankfurt.
Lufthansa is not the only airline to feel the pressure, as last week International Consolidated Airlines Group (LON:IAG) blamed the pound's decline and lower trading after the Brexit vote for its decision to cut its profit growth for 2016.
Rival Air France-KLM (EPA:AF) is due to report results on Thursday, and give details of a new drive to reduce costs and restore frayed relations with staff.