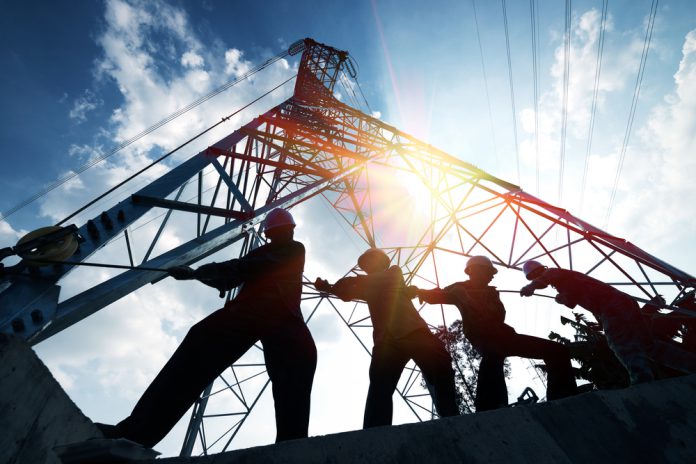 Kier Group (LON:KIE) announced the appointment of a new chairman on Thursday, alongside a rise in profits for 2016.
Former Drax Chairman Philip Cox is set to replace Phil White, who has been at the helm of the construction company for almost a decade. Philip Cox's appointment is effective July 1st, and he will oversee the company's next AGM meeting. 

In a statement, outgoing Chairman Mr White said of his successor's appointment:
"I am delighted that Philip has agreed to accept the role of Chairman designate, as his extensive track record demonstrates that he has the range of skills and experience for the role. I would like to welcome Philip to the Board and I am looking forward to working with him over the coming months to ensure a smooth handover of duties."
In addition to the announcement, the company also released encouraging profits for 2016.
In the six-month to December-end, pre-tax profit rose to £46.3 million, up from £41.5 million a year previously. Underlying operating profit totaled £56.5 million, marking a 4 percent rise 2015's second half performance.
Kier Group continues to outperform the market, with competitor construction companies have been feeling the impact of Brexit uncertainty and the stagnating UK housing market.
The company has secured various deals in the aftermath of the June referendum, such as a deal to develop the infrastructure of Hinkley point C deal, having  "taken advantage of market opportunities".
Chief Executive Haydn Mursell commented on the figures:
"Today's results reflect the ongoing financial and operational discipline employed across the group and the strength of our flexible, integrated business model."
Nevertheless, the group recorded a £33 million cost relating to its businesses in the Caribbean, which it is in the process of minimizing in the interest of portfolio simplification.
"The group has a balanced portfolio of businesses and market leading positions in regional building, infrastructure and housing. Our continued focus on simplifying the portfolio and working with clients in a collaborative way is delivering further growth opportunities."
He continued: "The group's breadth provides some resilience against economic uncertainty and we continue to shape Kier to focus on our core competencies.
Amid the announcements, shares in Kier group are currently up marginally by 0.83 percent as of 10.27AM (GMT).