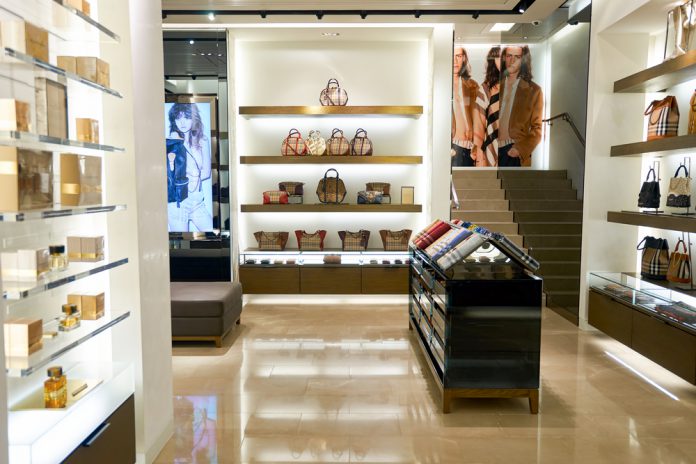 Luxury fashion retailer Burberry (LON:BRBY) saw shares plunge nearly 7 percent in early morning trade, despite reporting a 3 percent growth in sales.
The company saw sales in the Asia Pacific region driven by growth in Mainland China and moved into double digit growth in Europe, after an "exceptional" performance in the UK market.
The stronger-than-expected growth reflected "strategic focus and investment", according to a company statement, in particular in its mobile site on which strong traffic boosted growth by 50 percent year on year.
However, in line with previous guidance, wholesale revenue fell 13 percent to £327 million and total revenue fell 1 percent to £1,607 million.
Christopher Bailey, Chief Creative and Executive Officer, commented:
"In an uncertain environment, we continue to take action to strengthen the brand and reposition Burberry for growth. The outperformance of fashion and the strong customer response to new products underline our renewed creative momentum. I am delighted that Marco and Julie have now joined the business. While we have more to do, as we build on our progress so far, we remain confident about Burberry's prospects in the longer term."
Moving forward, the company said in a statement:
"In what remains a rapidly changing environment, Burberry will continue to take actions to elevate and strengthen its brand positioning, maintain tight discipline on costs and execute on its strategic agenda, including the transition of its Beauty business to a licence agreement."
Investors remained unimpressed by the group's progress, with shares currently trading down 5.88 percent at 1,600.36 (0902GMT).