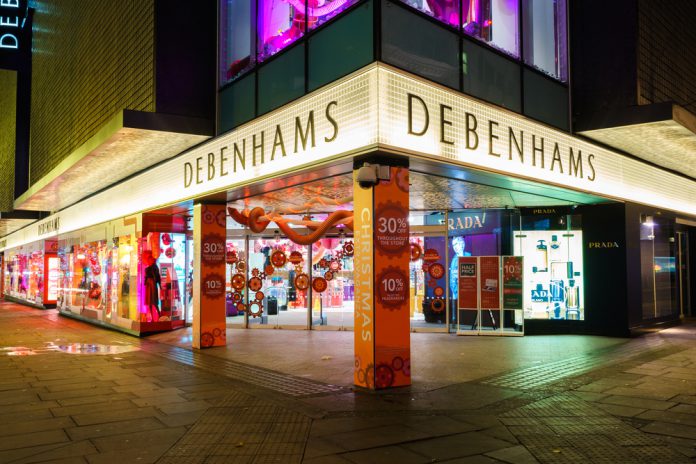 Shares in department store Debenhams (LON:DEB) fell nearly 5pc on Thursday, after seeing pre-tax profits fall over the previous six months and the announcement of a new turnaround plan.
Group EBITDA fell 2.5 percent to £149.1 million in the six months to March 4th, with UK EBITDA taking the largest hit, down by 6 percent. Half-year pre-tax profits fell by 6.4 percent to £87.8 million, with earnings per share falling to 5.8p from 6.2p in the same period last year.
Alongside the results, Debenhams announced a turnaround strategy aimed at turning the chain into a "social shopping destination".
The group will undertake a review of its stores, with up to 10 of 165 UK stores possibly being marked for closure. The plan includes making the chain a destination for "Social Shopping", driving digital growth both in the UK and internationally, switching 2000 more staff to customer-facing roles and decluttering the store environment with a 10pc reduction in stock.
Sergio Bucher, Chief Executive of Debenhams, said the plan was needed to combat the fact that "customers are changing the way they shop"
"Shopping with Debenhams should be effortless, reliable and fun whichever channel our customers use. We will be a destination for "Social Shopping" with mobile the unifying platform for interacting with our customers.
"If we deliver differentiated and distinctive brands, services and experiences both online and in stores, our customers will visit us more frequently and, having simplified our operations to make us more efficient, we will be able to serve them better and make better use of our resources."
Shares in Debenhams fell in early morning trading, currently down 4.79 percent at 52.65 (0859GMT).