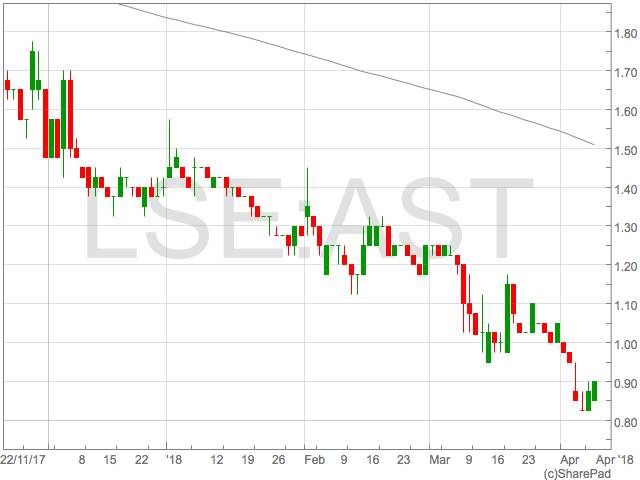 Ascent Resources (LON:AST) share price has continued to rally from the lowest levels for nearly two years in the wake of an operational update that revealed lower gas sales due to a scale back in their PG-11A well.
The update 5th April led to heavy selling in the share price sending the stock as low as 0.82p, the lowest level since July 2016.
Investors however saw the dip as on opportunity to pick up shares leading to prices creeping back up above 0.9p.
After a promising 2017, Ascent Resources' investors have endured a torrid 2018 with shares falling from highs around 1.55p as delays to operations hit production figures.
The group is operating a number of gas wells in Slovenia which saw their first recorded revenue in 2017 and have a number of projects being tested for economic viability.
The junior gas explorer and producer noted a higher average gas price achieved than in the same period as a year prior presenting the possibility of significantly higher revenues if the operational hinderances can be resolved.
Despite the set backs, CEO Colin Hutchison is positive on the cash position of the firm and looks forward to higher revenue, he said:
"I am pleased that the bulk of the workover operation at Pg-11A is close to completion and look forward to well Pg-11A once again contributing to the Company's profitability.
The increase in the average gas price achieved is welcome and has resulted in higher than anticipated revenues enabling us to fund the Pg-11A workover operation from cash flows"