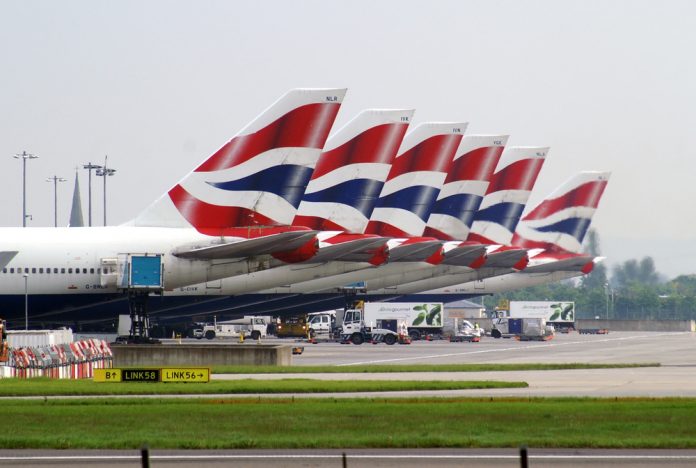 International Airlines Group (IAG), the owner of British Airways, has approached the Spanish government for help as the company fears over the potential of a no-deal Brexit.
IAG is hoping to retain operating rights in the UK and has been in talks with the Spanish government for the past month, according to letters published in the Spanish newspaper El País.
Under the current rules, an airline must be over 50% EU-owned and controlled to be considered European, which IAG is not yet able to prove and must do before the UK leaves the EU in March.
"We remain confident that a comprehensive air transport agreement between the EU and the UK will be reached," said IAG.
"It's in the UK and the EU's interests to have a fully liberalised aviation agreement. Aviation liberalisation has been a great success story across Europe, benefiting 1 billion customers each year and creating a huge number of jobs across the continent."
"Even if there is no Brexit deal, both the EU and the UK have said they will put an agreement in place that allows flights to continue," the group added.
Ryanair's (LON: RYA) chief executive, Michael O'Leary, has claimed that the British Airways owner will not be able to survive Brexit. 
The airline has added that it requires more certainty before it continues to sell flights before autumn 2018.
"I fail to see what she's doing in Japan for three days at the moment, why she's not in Brussels or in Frankfurt or in Paris, which is where these negotiations need to take place." O'Leary said about Theresa May.
"She's just come back from three weeks' holidays in the Swiss Alps. Now, everybody is entitled to their holidays, but there's a crisis coming down the road here for the UK economy in the next 12 months.
"Brexit is going to be a disaster for the UK economy. She needs to be over there negotiating or at least removing these roadblocks, not swanning around Japan drinking tea and sake."
Last month, the UK transport secretary Chris Grayling, said that more progress was needed to finalise "bare-bones" aviation contingency deal for planes to continue flying post-Brexit.
Shares in IAG (LON: IAG) are trading -1.52% at 633.60 (1241GMT).