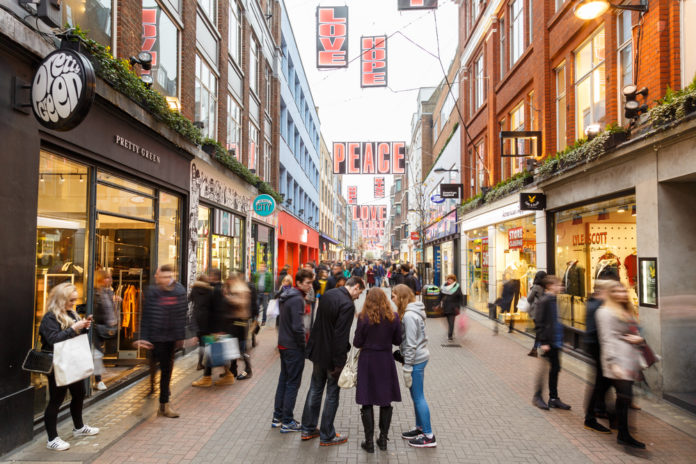 Last year was a rather turbulent one for UK politics, with the nation's retail sector one of many to be hit by uncertainty.
Indeed, with several extensions granted to the UK's departure from the European Union, an attempt to prorogue parliament and a general election all occurring in the space of one year, the nation's chaotic political landscape caused concern for many sectors.
One sector with its woes well-publicised is UK retail, as big high street names have had to battle against a gloomy trading environment.
Data from the British Retail Consortium revealed last week that total sales for 2019 decreased by 0.1%, compared with a 1.2% growth recorded in 2018.
These figures make last year "the worst year on record," the British Retail Consortium said.
"2019 was the worst year on record and the first year to show an overall decline in retail sales. This was also reflected in the CVAs, shop closures and job losses that the industry suffered in 2019," Helen Dickinson OBE, Chief Executive of the British Retail Consortium, commented on the data.
"Twice the UK faced the prospect of a no deal Brexit, as well as political instability that concluded in a December General Election – further weakening demand for the festive period," the Chief Executive continued.
"Looking forward, the public's confidence in Britain's trade negotiations will have a big impact on spending over the coming year."
The Chief Executive said: "There are many ongoing challenges for retailers: to drive up productivity, continue to raise wages, improve recyclability of products and cut waste. However, this takes resources, so it is essential the new Government makes good on its promise to review, and then reform the broken business rates system which sees retail pay 25% of all business rates, while accounting for 5% of the economy."
The British multinational groceries and general merchandise retailer Tesco (LON:TSCO) also issued an update last week for its third quarter and Christmas trading period.
Over the Christmas trading period, Tesco reported a 0.4% rise in like-for-like sales.
"In a subdued UK market we performed well, delivering our fifth consecutive Christmas of growth," Dave Lewis, Chief Executive of Tesco, said in a statement.
Elsewhere, competitor M&S (LON:MKS) posted a 0.2% rise in like-for-like revenue for the third quarter.
Steve Rowe, Chief Executive of M&S, said: "The Food business continued to outperform the market and Clothing and Home had a strong start to the quarter, albeit this was followed by a challenging trading environment in the lead up to Christmas."
John Woolfitt, Director of Trading at Atlantic Capital Markets, provided an expert comment: "Tesco said they outperformed UK rivals with the biggest ever day of UK food sales in it's history, but despite this, they still only managed to eat out a 0.1% rise in underlying sales in it's home market during what it said was a "subdued" Christmas for consumer spending."
"This just goes to show that with all the hard work and price cutting, how hard an environment it is for the UK's retailers," John Woolfitt continued.
"With all Tesco's efforts leading to a 0.4% rise in UK Christmas sales, shares are receiving a modest lift [during Thursday morning trading], shrugging off weakness elsewhere in the Tesco group."
"However, it still looks better for Tesco than peers such as M&S who continue to struggle, especially with clothing," John Woolfitt said.
What will the new year bring for the UK's retail sector?