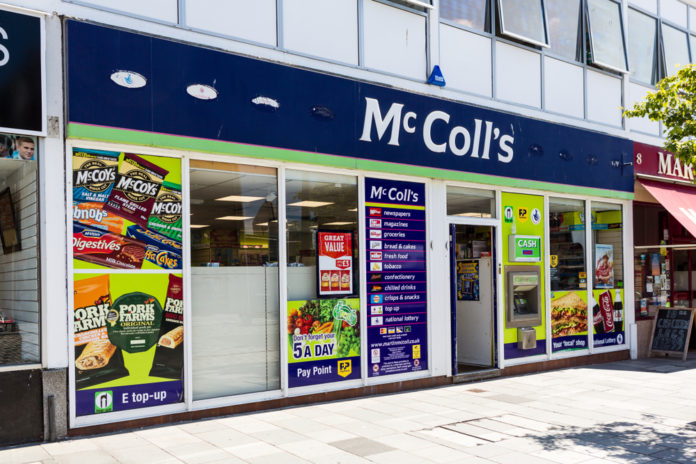 McColl's (LON:MCLS) shares crashed on Wednesday after the company revealed that it swung to a loss in the 2019 full year.
Shares in McColl's were trading over 13% lower during Wednesday afternoon.
The British convenience shop and newsagent operator said that, during the 52 week period ended 24 November 2019, loss before tax amounted to £98.6 million, compared to a £7.9 million profit before tax recorded in 2018.
Meanwhile, total revenue was down by 1.8% to £1.22 billion, compared to £1.24 billion in 2018, reflecting store closures.
McColl's added that it will be suspending its final dividend for the 2019 financial year.
"We have stabilised the business and refocused on retail execution in 2019, in line with our key priorities for the year," Jonathan Miller, Chief Executive, said in a company statement.
"Against challenging trading conditions we have made good operational progress, whilst reducing debt and making appropriate levels of investment," the Chief Executive continued.
Indeed, many retailers have struggled as of late amid gloomy trading conditions to hit the UK high street.
Last year was a rather turbulent one for UK politics, which lead to economic instability prevailing throughout the year.
The Chief Executive continued: "Looking ahead to FY20, we are embarking on a strategic change programme, refining our model and better tailoring our offer to the customers and communities we serve, using the learnings to build the foundations for future growth."
"The fundamentals of the convenience sector remain strong and, with our improving customer proposition, I am confident in delivering sustainable returns for shareholders over the long term."
Looking forward into 2020, sales early on have been encouraging, the company said, delivering a like-for-like sales improvement of 0.5% for the 11 week period to 9 February.
Shares in McColl's Retail Group plc (LON:MCLS) were down on Wednesday, trading at -13.23% as of 13:52 GMT.