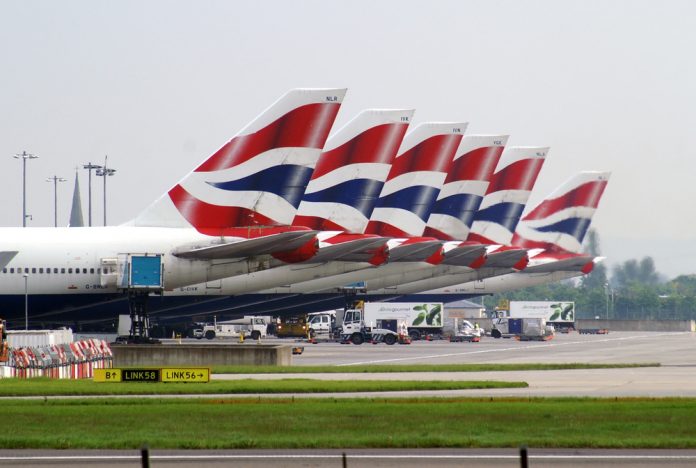 Passenger numbers at Heathrow plummeted 81% in August compared to the same period in 2019.
As quarantine rules deter travelers, the airport is repeatedly calling for a testing system to replace the current 14-day quarantine rules.
Passengers from North America have plummeted by 95% compared to August last year.
Heathrow's chief executive, John Holland-Kaye, said that unless the government makes drastic changes immediately, the aviation industry will go "bust over the coming months."
He said: "The government can fix this by changing the rules so that if you test negative for COVID, you can come out of quarantine early."
"That will just remove some of the risk that outbound passengers have, of not knowing whether they'll have to quarantine when they come back from their visit, but also make it easier for visitors to come to this country to spend their money, because they won't have to quarantine for 14 days, which would cover the entire length of their own holiday."
"A lot of other countries, such as Germany and France, have been doing testing as an alternative to quarantine, and their aviation markets, while not back to normal, are much healthier than ours are."
However, the government has previously refused the idea of testing-on-arrival due to claims that the tests only pick up 7% of cases.
The aviation sector has been hit hard since the lockdown. In August, Gatwick revelealed a £321m loss due to a 66% fall in passengers for the six months ending 30 June. 
Stewart Wingate, the chief executive of Gatwick airport, said: "The negative impact of Covid-19 on our passenger numbers and air traffic at the start of the year was dramatic and, although there are small signs of recovery, it is a trend we expect to continue to see. As with any responsible company we have protected our financial resilience by significantly reducing our operational costs and capital expenditure."